ACE: Card Manufacturing Industry's Answer to Improving Hiring and Employee Retention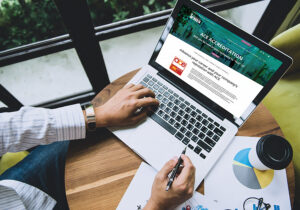 Training is an integral part of hiring and retention in the card manufacturing industry, especially for companies that are hiring outside of the industry. David Tushie, standards and technical representative of the International Card Manufacturers Association (ICMA), shares insights on the state of the card manufacturing industry and how the Advanced Card Education (ACE) program can be the answer to helping industry leaders better hire and retain employees.
State of the Card Manufacturing Industry
The card manufacturing industry is in a long-term cycle of labor demand, exceeding supply for a variety of macro-economic reasons. As such, progressive companies realize that getting quality applicants to fill their openings, and keep them, is of prime concern. This necessitates looking outside the industry for these kinds of candidates and implies that some industry training will be needed to make them as productive as possible, once they're on board. More so, such training accelerates their productivity if it's targeted for comprehensive segments of the transaction card industry itself.
ACE Improves the Hiring and Retention Process
Here are the top five ways ACE can improve the hiring and retention process:
Diverse areas increase employee interest – The ACE programs reflect the varied areas common to all card manufacturers and personalization bureaus. Depending on any company's specialization in the transaction card industry, there's likely a program that should both interest and educate your employees.
Elevated level of card industry understanding – The current programs are dedicated to basic plastic card manufacturing (ACE-M), card manufacturing with advanced materials and processes beyond PVC (ACE-A), card personalization and fulfillment (ACE-P), and a survey level of education (ACE-Commercial), which provides a high-level understanding of the card industry for more customer-facing employees, rather than those in the plant.
Broader perspective of card industry operations – A primary benefit of each of these programs is providing a broader perspective of the overall card industry operations than what the employee may experience in their own everyday activities. This broader knowledge accelerates their understanding of how their individual work contributes to the overall production of their plant and satisfies customer requirements.
Improved insight into upstream and downstream processes – A better understanding of why upstream and downstream processes rely on them to accomplish certain results that contribute to the overall success of the plant. With some experience, it also becomes more apparent how processes and materials can be adapted, evolved and changed to provide better overall performance.
High employee engagement helps with retention – Employee engagement at this high level can only help with retention. That is good for both the employee and employer, who gets multiple benefits from investments in the education of its workforce.
ACE Program Details
The ACE program examines and rewards knowledge in manufacturing, personalization and advanced technologies. Following are details on the levels and topics covered:
ACE Designations
ICMA offers three designations, ACE-M, ACE-P and ACE-A. Each designation is developed as a standalone and does not build upon, nor require, the other designation as a precedent. Consequently, the card professional can build upon their ACE-M with the ACE-P as well as the ACE-A. Alternatively, those who specialize in personalization and fulfillment segments of the industry, can seek ACE-P separately.
Details on the three designations:
ACE-M: Evaluates the skills and knowledge of card manufacturing professionals and is comprised of eight key sections: PVC/Plastics, Inks, Adhesives, Printing, Collation, Lamination, Die-Cutting and Standards/Testing.
ACE-P: Evaluates the skills and knowledge of card personalization and fulfillment professionals in eight major categories: Printing and Barcodes, Magnetic Stripe Encoding, Embossing, Laser Engraving, Smart Card Encoding, Financial Transaction Card Data, Fulfillment and Standards/Testing.
ACE-A: Evaluates skills and knowledge in advanced materials and card construction, card technologies, security technologies and environmental initiatives.
Individuals with ACE recognition can:
Use the ACE designation after their name
Proudly display their ACE certificate
Put the ACE logo on their business cards and in their email signature
Enable their company to tout its accomplished staff
ACE-Commercial Training Seminars
The ACE program includes ACE-Commercial, a virtual training series to provide sales, marketing, customer service and other key personnel at your company with the opportunity to learn the fundamentals of card manufacturing. Others who may find this training beneficial include suppliers and consultants who want to have a deeper understanding of the card industry opportunities and challenges experienced by card providers.
ICMA member company employees who participate in the ACE-Commercial training series:
Receive a high-level overview of the major components of a card manufacturing business
Learn about the production of cards
Review customer service and sales issues that arise in the sale and support of card products and projects
Analyze top-of-mind questions and topics that customers of card products may have
Unlike ICMA's other ACE programs, which require students to pass an exam to achieve a corresponding designation, ACE-Commercial is more qualitative and not as quantitative. The objective is not to teach the application of concepts in a card plant. It was designed to provide employees in customer-facing roles with high-level card industry education without the need to enroll in certification-level curriculum.
ACE-Commercial is a four-hour virtual training program taught in two, two-hour sessions on the same day. There are no prerequisites, but the program is only available to current ICMA member companies. Employees who complete the training class will receive a certificate of completion.
After each section, there's a content review period with multiple choice questions and time for students to discuss the covered material with the instructor.
Private ACE Training Provides Organizational Benefits
Private training for a single organization, at a discounted rate, is available for groups of 10-19 individuals or for groups of 20 or more individuals. Tushie shares his observations on the benefits to organizations scheduling private ACE trainings for groups of employees:
"Consistently, I find employees from organizations with multiple locations come to a shared understanding of what is different, and similar, between their operations as we go through the course materials."
"With single location companies, I see more discussion and understanding of how each department relies on the others, with shared expectations. And it's quite common to hear persistent issues used as a "sounding board" to initiate alternative solutions to consider as well as how other companies have addressed similar problems.
"In all cases, the course material stimulates the discussion in any particular area, since it reflects concepts that are common in all card and personalization plants."
For more information on private ACE-M, ACE-P and ACE-A trainings and exams, follow this link. ICMA also offers regular educational opportunities, including ACE training and exams at its annual ICMA EXPO.
More Insights on Card Trends
For more than 30 years, ICMA has represented the interests of the card manufacturing industry—which includes manufacturers, personalizers, issuers and suppliers—as its leading global association.
Throughout the year, ICMA members have the opportunity to share insights and knowledge by giving presentations during ICMA webcasts and events. The association's main event is its annual Card Manufacturing & Personalization EXPO. The 2024 EXPO will take place from May 13-16 in Orlando, Florida.
Learn more about the benefits of ICMA membership.