Why NOW is the Time to Create an ICMA Online Member Directory Listing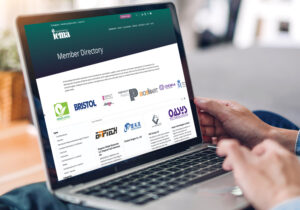 Does your company want to expand its brand recognition and online presence? Attract new business? Boost website traffic?
If you answered yes to one or more of these questions, now is the time to create an International Card Manufacturers Association (ICMA) online member directory listing. Anyone searching the web for card manufacturing products and services can find an ICMA member company that meets the specific needs of their project through this directory.
With more than 200 members in over 40 countries around the globe, ICMA's online member directory is visible to all ICMA website visitors and can be quickly searched by those seeking:
Card manufacturers
Personalizers and issuers
Card manufacturing supplies and equipment
As one of the free member benefits, the online directory listings support member companies in fostering new connections to help them win business. With the recent ICMA website redesign launch, member companies can now enter and edit their company information themselves, so it's easier and more efficient than ever.
Cultivate New Connections to Win Business
By creating an online member directory listing, ICMA members can:
Expand Brand Recognition and Online Presence
Each ICMA member company has its own profile page, which features:
Company description
Logo
Listing of products and/or services
Regions supplied
Markets served
Order quantities provided
Personalization services offered
Company website link
Contact information
Analytics reveal that visitors to the directory are highly engaged, dedicating significant time to searching and reviewing member pages, which brings considerable visibility to ICMA members. As such, an ICMA online member directory listing can improve placement in search results, making it easier for potential customers to find your business online thereby expanding your brand recognition and online presence.
Search engines already know what to expect from authoritative niche directory sites. Since their algorithms understand online directories, it's easier to categorize the business listings that appear within them. Also, search engines are more likely to give trusted business listings higher placements in search results.
Attract New Business
The internet continues to ramp up the discoverability of card businesses big and small. With all of the available options, today's buyers are exceedingly cautious about which online sources are dependable for finding high-quality, trustworthy card-industry businesses. This is where ICMA's easily searchable online member directory can work in your favor.
ICMA members listed in the online directory can be searched by the following 10 categories:
Card manufacturers (with or without personalization)
Card personalizer (service bureau)
Card manufacturing supplies (consumables)
Card equipment supplier
Card personalization supplies (consumables)
Card component supplier
Consultant
Card material supplier (film)
Affiliated products/services
Card issuer
ICMA's online member directory helps in attracting new business by:
Verifying that your company is a proven provider, which is a critical component of the vetting process for prospects.
Increasing exposure and getting you noticed by buyers who are seriously contemplating a new partnership.
Driving more traffic to your website and increasing your company's online presence.
Boost Website Traffic and SEO
Designed to be found easily through search engine optimization (SEO), the directory is a powerful online referral tool. By far the most-visited page on ICMA's website (after the homepage), the directory sends significant traffic to members each month.
"ICMA conducted extensive keyword and online search research to determine what people are looking for when they search for companies in the card manufacturing industry," said Omair Siddiqui, digital strategy specialist at ICMA. "When people search for something, they're looking for a solution to a problem. We designed the directory to make that process effortless."
Built around SEO best practices, the directory amplifies members' online presence and builds brand awareness within the industry. By leveraging SEO, the directory functions to drive additional traffic to member companies' websites and generate new business opportunities.
As an added benefit, the online membership directory not only raises visibility for members by improving their company's ranking on Google, but it also increases ICMA's SEO.
Create a Company Listing Now
Join your industry peers by taking advantage of this powerful online referral tool. If you haven't populated your member company page yet, you should do so today. For instructions or additional information about this ICMA member benefit, call the ICMA Headquarters at 609-799-4900 or email at info@icma.com.
Get More Insights on Card Trends
For more than 30 years, ICMA has represented the interests of the card manufacturing industry—which includes manufacturers, personalizers, issuers and suppliers—as its leading global association.
In response to consumer and card issuer demand for green transaction and identification cards, the ICMA EcoLabel Standard Program provides a determination of the environmental performance of a manufacturer's cards through a third-party ecolabeling certification program. Manufacturers can become EcoLabel Program licensees to showcase their support of sustainability initiatives. Licensees can also offer clients a valuable EcoLabel opportunity for cards that meet established criteria in the following categories: reduced materials, recycled content, compostable and biobased content.
Throughout the year, ICMA members have the opportunity to share insights and knowledge by giving presentations during ICMA webcasts and events. The association's main event is its annual Card Manufacturing & Personalization EXPO. The 2024 EXPO will take place from May 13-16 in Orlando, Florida.
ICMA offers regular educational opportunities, including ACE-Manufacturing, ACE-Personalization and ACE-Advanced Technologies trainings and exams at the ICMA EXPO. ICMA also offers virtual ACE-Commercial training, which provides sales, marketing, customer service and other key personnel at ICMA member companies with the opportunity to learn the fundamentals of card manufacturing.
Learn more about the benefits of ICMA membership.