Innovative Card and Packaging Designs Create 'Instagrammable' Moments
Consumer attention is hard to get and even harder to keep in today's experience economy. For the card industry, that means using unique card design and creative card packaging to make a first impression that engages consumers.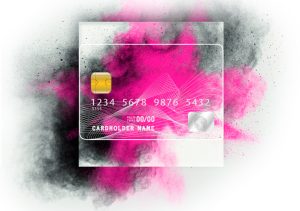 Issuers are realizing more and more that card design and card packaging are just as important as the contents—sometimes even more important in determining how consumers perceive a brand.
All types of issuers are producing different types of cards—access control to gift cards to identification badges—and using them as marketing tools.
"A plastic card isn't just a bank card or a gift card, it is a 'membership card,'" said Dane Whitehurst, creative director, Burgopak Ltd. "In the absence of a handshake, the way it is presented through its packaging fundamentally defines the first, 'Hello, welcome to the club.'"
It's all about the first impression. Kristin Kraus, marketing manager of Information Packaging, added, "We work hard to make the final product stand out. We look at what's important to the audience and identify those little details to delight and surprise customers."
Issuers are exploring different sizes, shapes, unexpected textures and specialty print treatments—like a bit of shimmer or a flash of foil—to create a one-of-a-kind look. Some are using luxury materials to reflect strong brand values or producing customized packaging solutions to match specific marketing strategies.
Unique packaging and opening mechanisms that delight, inform and elicit a true "wow factor" are becoming mainstream, even creating "Instagrammable" moments.
Attention-grabbing Designs Are a Must
Companies are using embossing, debossing, foil and unique stocks to stand out in the marketplace.
"Depending on the brand, our creative ideas can range from a bright neon stock for Nike, to something far more subtle or elegant like the packaging used for Bryan Anthonys," Kraus added. "Simplicity is a big trend. But that doesn't mean companies aren't thinking through the details. They are purposely crafting a clean and uncluttered look that connects with their brand."
Burgopak's telescopic format has received a lot of interest recently and the company's new "Optimised" range has received a very warm reception by brands that are ready to scale-up their operations. The range is based on iconic formats but tweaked for high-volume production/fulfillment; cost-effective postage and reduced material; water and energy consumption.
"Packaging is a powerful marketing tool, a personal billboard for the influencer in us all," Whitehurst said. "In today's experience economy, we are driven to share the things we find most beautiful—on social media and elsewhere—and packaging gives brands the potential to reach far beyond their own sphere of influence."
Some brands are choosing to differentiate themselves by literally "switching things up." Several cards are coming out with portrait artwork on the front and most of the personalized information on the back of the card, allowing for an ultra-clean front face, dedicated entirely to the brand.
Unified Card and Package Design Makes the Right Impression
When card manufacturers and card packaging providers work together, they can add value by connecting the packaging to the product and create customer confidence.
"From a marketing standpoint, it should all be considered as one," Kraus said. "If you ask the marketing department what they would like to see, I think they would overwhelmingly want a unified view of the card and the packaging. Brands may be missing out on simple, creative options to make their cards or packaging stand out from the competition."
Kraus hopes the trend toward manufacturers and packaging suppliers working together gains more steam and said, "As a marketer, I can't fathom not looking at the packaging as a unified bundle. We really want to make sure the customer sees all of the creative options that are available."
Packaging companies are always discovering different gluing, folding, embossing and die-cut techniques, as well as new ways to present a card issuer's information on the card packaging.
"Happily, fintechs seem to be full of people with an incredible vision, people who are determined to develop something new, to innovate and investigate important brand touchpoints," Whitehurst said. "The popularity of challenger banks has also helped to fuel creativity with high-volume orders driving down cost prices and making unique packaging more commercially viable."
Keeping Up with Card Trends Won't Cost You
The good news is that being on trend doesn't necessarily have to come with the added cost of purchasing new equipment. Materials and equipment are not limiting factors in creating unique packaging within any sector. For example, accessories can be added to equipment already in-house and there are many ways to get current equipment "to do new tricks" by using different materials and being innovative and resourceful.
"The return on investment for the time, energy and perhaps a little extra cost that goes into developing stand-out packaging is in cementing the brand values of predominantly digital service providers," Whitehurst said.

Want More Industry Insider Insights or a Glimpse into Global Card Trends?
For three decades, ICMA has represented the interests of the card manufacturing industry—which includes manufacturers, personalizers, issuers and suppliers—as its leading global association.
ICMA offers regular educational opportunities, including the web-based Card Industry Training & Education program, which provides information on key areas of the industry, as well as tutorials and webinars from industry experts. ICMA also provides reports on the card market and on personalization and fulfillment statistics to keep members informed of emerging trends and changing forecasts.
Throughout the year, ICMA members have the opportunity to share insights and knowledge by giving presentations at ICMA events, webcasts and tutorials.
The organization hosts three conferences each year. The main event is the annual Card Manufacturing & Personalization EXPO and the other two conferences are CardTREX North America and CardTREX Europe.
To learn more about the benefits of ICMA membership, click here.