Top 6 Global Card Manufacturing and Personalization Trends for 2023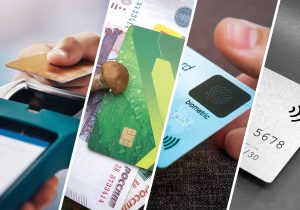 The global card manufacturing and personalization industry's mission is clear for 2023—to serve clients with the best card products, technology and designs. In order to achieve this goal, the industry must continue to innovatively adapt to local market trends and end-customer preferences.
Members of the International Card Manufacturers Association (ICMA), the leading global card association for card manufacturers and personalizers supported by suppliers and other industry participants, share the latest global trends in card manufacturing and personalization.
The top trends include:
Increasing security
Creating minimal and unique designs
Incorporating science and innovative technologies
Utilizing eco-friendly materials to support sustainability
Providing a user-centric experience
Heightening brand recognition
Canadian Bank Note Co: Ammar Ahmed, Director of Strategic Marketing and Card Design Security Program (CDSP) Lead, D&V
In the government ID and access control card market, Canadian Bank Note Co. (CBN) will continue to create value that benefits its government customers and the people they serve.
The market will demand increased security. Additionally, it will continue the trend of shifting toward well-designed polycarbonate cards to combat well-funded counterfeiters.
We anticipate a higher emphasis in requirements from the market on a vendor's expertise and demonstrated ability to integrate security features seamlessly. Some see digital credentials as a substitute threat to the market. In contrast, we see continued progress on the mobile driver's license and digital identity credentials as a complementary solution to the physical credential rather than as a replacement in the near future.
Giesecke+Devrient (G+D) (China) Technologies Co. Ltd.: Dong Quin, Deputy Manager of Design Center  
In smart card manufacturing, personalization and customization will be key for the upcoming years. Several of G+D's recent ICMA Élan Awards have reflected a growing market demand and expectation for attractive and unique designs.
The company is offering special-shaped chips, transparent card bodies, double-layered gilding and other customized products and services. These innovations and uniqueness serve our clients, to strengthen their relationship with their end customers.
For instance, our awarded products are highly customized, including the "Traditional Chinese Medicine Diamond Credit Card Gift Set " for the China Everbright Bank and the "Game for Peace Irregular Shaped Card" for the China CITIC Bank.
Goldpac Limited: Lindda Li, Design Director
The credit card is a vital part of the modern financial industry, which brings convenience to our daily life. With the development of materials and technology, the sense of science and technology should be more reflected in card making. This includes the usage of various eco-friendly materials and high-temperature resistant materials, making the credit card a modern payment product integrating finance, technology and culture.
Under the influence of social issues, such as "carbon neutrality," eco-friendly materials are extremely popular. As credit cards enter the era of refined operation, cultural themes have entered the market segmentation. With the continuous development of financial technology, bank cards have made more innovative attempts in the transformation of emerging technologies.
Significant future trends in global card manufacturing and personalization include:
Keeping up with the new era
Giving full play to the unique advantages of credit cards
Expanding the business model of "materials+culture+technology"
Helping the banking industry cope with the high requirements of the new era for application experience in the digital environment
As a pioneer enterprise in global bank card manufacturing, Goldpac Limited has made outstanding achievements every year since it participated in the ICMA Élan Awards in 2004. Goldpac always adhered to the integration of graphic design, product design, craft aesthetics and technology empowerment. We not only expanded the personalized and technological attributes of financial payment products, but also strengthened the humanistic attributes of products, thereby transmitting the technological power of Goldpac Limited, and creating high-quality development value for financial products.
Thales: Cristina Bergeret, Product Marketing Manager, Innovative Cards
The trends Thales has seen emerging that will still be prevalent in 2023 are as follows:
Minimalism: Reducing the design to its most essential. Also, removing security features like the signature panel, hologram and/or simplifying graphical personalization through extensive use of flat personalization and packaging.
Sustainability: Letting banks select the card material that best suits their sustainability strategy. In addition, considering the entire product lifecycle—eco-design, packaging, graphical personalisation, transport, distribution and end-of-life.
User-centric experience: Providing improved convenience through a large array of payment means while adapting to their cardholders' needs and taking accessibility requirements into account.
Instant brand recognition: Allowing the bank to be instantly recognized, thanks to a strong brand identity. This can be accomplished through the increased usage of innovation or by enabling their cardholders to co-design their card and make it unique.
Thales Identity & Biometric Solutions, North America: Hanne Adamsen, Head of Field Marketing
As a global leader in the card industry, we anticipate continued interest in innovative security and technology throughout the card design, manufacturing and personalization processes. This includes continued growth in the use of polycarbonate as a superior substrate.
We're seeing more card issuing authorities continuing to pursue card solutions, with stronger security features and unique designs for exceptional fraud prevention capabilities.
More Insights on Card Trends
For more than 30 years, ICMA has represented the interests of the card manufacturing industry—which includes manufacturers, personalizers, issuers and suppliers—as its leading global association.
ICMA offers regular educational opportunities, including virtual ACE-Commercial training, which provides sales, marketing, customer service and other key personnel at ICMA member companies with the opportunity to learn the fundamentals of card manufacturing. In 2023, ACE-Commercial trainings will take place on March 8, June 14, August 23 and November 1.
Throughout the year, ICMA members have the opportunity to share insights and knowledge by giving presentations during ICMA webcasts and events. The association's main event is its annual Card Manufacturing & Personalization EXPO. The 2023 EXPO will take place from May 15-18 in Orlando, Florida.
Learn more about the benefits of an ICMA membership.