3 Key Ingredients to Generate Top-of-Wallet Behavior with Payment Cards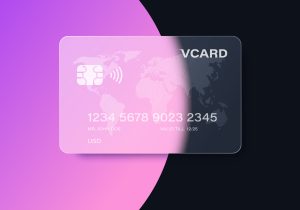 Payment is changing at a fast pace today. It's increasingly propelled by mobile and the internet of things (IoT). However, the card manufacturing industry still can observe that card issuers and the whole payment market are very driven by banking cards, and even more so by contactless cards.
Bank cards are still one of the preferred tools used by issuers to spread their brand image. Likewise, they're used by most of the population when making a payment. Regarded as the simplest way to enter a cashless world, banking cards are the most effective marketing tool in the hands of issuers to generate a top-of-wallet behavior on the consumer side.
Jorge Lara Villalobos, strategic marketing banking at SPS INGroupe and a member of the International Card Manufacturers Association (ICMA), provides insights on the payment card industry and three key ingredients to generate this top-of-wallet behavior, thanks to design and construction of payment cards.
Payments Changing at a Fast Pace
A little over a decade ago, we were still talking about the traditional model of card payments. They included physical (in-store/card present) and remote (card-not-present/online) payments. This was based on the four-pillar business model below, orchestrated by the payment schemes (Visa, Mastercard, etc.):
Consumer (or cardholder)
Merchant
Acquirer
Issuer
Today, this model has evolved by adding a number of new players, such as fintechs, neo-banks, payment processors and payment gateways, among others. These new players are trying to position themselves in the payment market with differentiating proposals through innovative solutions.
New players try to meet the unattended consumer and merchant's needs as well as the latest ones created by payment trends including:
In short, this has created the perfect conditions for the rapid evolution in payments.
Payments Being Driven by Mobile and IoT
Having an internet-enabled smart phone, with a wealth of functions and applications, plus the fact that we can carry it with us most of the time opens a world of possibilities for practical use cases. Among them are strong authentication and digital card payments. On the other hand, the IoT allows us to extend the experience beyond a smart phone and to some extent automate payments.
Mobile and the IoT are contributing to develop-and-test-payment business models in a faster and more efficient way. They not only add to the expansion of digital payments but have helped to improve the physical card payment experience by giving more control and management to consumers—which leads us to say that digital is physical.
Payment Cards Prevail as the Preferred Method
Consumers continue to follow the ingrained habit of reaching for a credit or debit card when making a payment or purchase. All indications show that this will continue to be the case for years to come.
Based on a CIGP & FIS/WorldGlobalPay report, payment cards will continue to be the preferred method of payment of retail sales by 2024, with 46% of consumers preferring this method over any other payment means such as digital/mobile wallet, cash, direct payments and others.
While the use of digital payment cards proliferates in the younger generations, the X generations and baby boomers prefer to use their payment cards. Currently, more physical cards are issued as opposed to their digital versions. They reach a wider segment of consumers too. The banks recently started to use cards, as a physical element, directly linking them to the consumers. This is very evident for neo-banks and fintech, whose operations are 100% digital.
Besides the inclusion aspect, the user experience is still better with a physical payment card than with a digital one since today the experience with a physical payment card is unified. Not all smart phones are NFC-enabled, and the user experience is different, depending on which operative system and mobile wallet are used by the consumer.
In addition, banks can use physical payment cards as a marketing tool to communicate to their customers and convey a powerful message like, "Your bank is the epitome of innovation, customer care, sustainability and customization." Creating differentiated experiences using this marketing tool can drive consumer preference on one card, becoming in consequence the one on top of the consumer's wallet.
Ingredients to Generate Top-of-Wallet Behavior in Payment Cards
SPS INGroupe believes that the creation of differentiated experiences passes through the correct mix of three ingredients. They include customization, social recognition and innovation, which are key ingredients to consider in the process of designing and constructing physical payment cards to create something special for and with consumers. A payment card that provides a great experience satisfies basic consumer needs.
In that regard, it's important to contextualize those key ingredients as follows:
Customization: In the sense that there is a market demand to have a product that is unique and personalized to each consumer, reinforcing and validating the experience of being different.
Social recognition: Expressed as a need of distinction in social moments. Consumers are avid to experience the feeling of being socially perceived as discerning, environmentally.
Innovation: Understood as a vital product feature that would provide consumers with the experience of security and that will make their lives easier.
The physical payment card today will remain relevant, in relation to other alternative means of payment because it's more inclusive than its digital version. Furthermore, it will continue to gain value, as the tangible element that symbolizes the difference and distinction of individuals, along with their social status. The desire to be well perceived by others and a sense of belonging to social and economic groups remain major catalysts.
If you're interested in learning more, attend the presentation at the ICMA EXPO on May 17 at 2:30 pm. Find the full agenda at ICMAEXPO.com.
More Insights on Card Trends
For more than 30 years, ICMA has represented the interests of the card manufacturing industry—which includes manufacturers, personalizers, issuers and suppliers—as its leading global association.
Throughout the year, ICMA members have the opportunity to share insights and knowledge by giving presentations during ICMA webcasts and events. The association's main event is its annual Card Manufacturing & Personalization EXPO. The 2023 EXPO will take place from May 15-18 in Orlando, Florida.
ICMA offers regular educational opportunities, including ACE-Manufacturing, ACE-Personalization and ACE-Advanced Technologies training and exams at the ICMA EXPO. ICMA also offers ACE-Commercial training, which provides sales, marketing, customer service and other key personnel at ICMA member companies with the opportunity to learn the fundamentals of card manufacturing. In 2023, ACE-Commercial trainings will take place on June 14, August 23 and November 1.
Learn more about the benefits of ICMA membership.