How Card Industry Training Helps You 'ACE' Your Career
Whether you have two years or 20 years under your belt in the card industry, there's always more to learn in this competitive field.
One of the best ways to set yourself apart from the competition is with ICMA's Advanced Card Education program, the premier card industry training. Designed with specializations in manufacturing, personalization and advanced materials, the ACE designations will shore up any weak areas in your knowledge base and position you for future success.
And having the ACE designation after your name conveys your expertise and validates your experience level.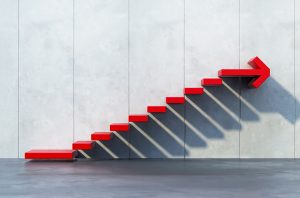 "Ten years ago, when I started in the card industry, no one handed me a book and said, 'Here's everything you need to learn about cards," said Tim Weatherill, global innovation manager for cards at Klöckner Pentaplast. "There is no book. So, I learned by spending time and talking with my customers. The ACE courses and exams help to codify how certain aspects of card manufacturing and standards work. The training helps me not be regarded as an expert, but as a trusted colleague."
Weatherill went on to earn all three ACE designations—ACE-M (manufacturing), ACE-P (personalization) and ACE-A (advanced materials). He refers to himself as 'a triple threat.'
Barry Mosteller, director of research and development at CPI Card Group has nearly three decades of industry experience. He considered himself very knowledgeable about card manufacturing but lacked an objective way to measure his knowledge or see where he might be deficient.
Mosteller also earned all three ACE designations. He includes those on his email signature and business cards to show his broad range of card industry expertise.
What is ACE?
The ACE designation is for card industry professionals who have demonstrated abilities and knowledge in technologies and processes in specific card manufacturing, personalization/fulfillment or advanced technology areas.
ACE-M focuses on card manufacturing and has eight key sections: PVC/plastics, inks, adhesives, printing, collation, lamination, die-cutting and standards/testing.
ACE-P focuses on card personalization and fulfillment in eight areas: printing and barcodes, magnetic stripe encoding, embossing, laser engraving, smart card encoding, financial transaction card data, fulfillment and standards/testing.
ACE-A focuses on advanced card technologies in advanced materials and card construction, card technologies, security technologies and environmental initiatives.
How Graduates 'ACE' Their Careers
Mosteller works in card manufacturing but found the personalization training especially helpful. "Any card we make is going to have to go through a personalization shop and you want it to go through as clean as a whistle—no issues or increased scrap rates—because you don't want the costs to go up," he said. "When you're on the manufacturing side, you have to know about personalization. Taking ACE gave me more information that helps me make better products."
His ACE designations motivated his colleagues at CPI Card Group, many of whom followed suit to earn their own ACE designations. "It helps make our company better," Mosteller said.
"When ACE registrants receive the study guide, they find out if they're weak in any subject,
Mosteller said. "I spent much more time on a section I thought I knew better but didn't. For most people, the hardest part is taking the test. There's this piece of you that says, 'What if I fail the test? I'm safe if I don't take it.' But if you use the study guide and take the training, you have exceptional likelihood that you're going to pass."
Jim Colleran is a product solutions engineer in R&D and product development at CPI Card Group. With 25 years in access control and identification cards and six years in secure cards, he has also earned all three ACE designations. "ACE has become a widely recognized industry certification, helpful in making introductions as it sets a baseline for knowledge and experience in our industry," he said. "And it's a great personal challenge – do I really know what I think I know?"
The classes and exams covered a wide variety of topics that gave Colleran a broader look at technical considerations, beyond the specifics he had learned from personal experience. "Almost as important, the classes are enjoyable and on point, and you get to meet others in our field with similar interests," he said.
Eligibility
ACE applicants must work for an ICMA member company and have a minimum of two years of experience working in the card industry. Testing is conducted at ICMA events, including the EXPO, CardTREX events and other major industry shows. ICMA members can also hold group exams at their locations. Confirmed exam registrants will receive a comprehensive study guide, outlining general areas of knowledge required for the exam. Applicants are eligible to sign up for in-person training.
To learn more and to register, click here.