2017 European Trends: Chip Card Units Soar 9.8%
One thing's for certain: Europe is demanding more privacy through more secure cards.
Chip card units increased 9.8 percent during the prior year with more than 3.53 billion smart cards manufactured, according to a special report from the International Card Manufacturers Association, which is compiled by Al Vrancart, ICMA founder emeritus and industry advisor.
In the government and health segments, card units increased 10.6 percent to 780 million cards and their revenue grew 12.8 percent to $1.225 billion, making this the largest European vertical dollar market segment and the third largest unit market segment. Growth in this market segment is fueled partly by government and consumer demands for more sophisticated and secure cards.
Here are highlights from 2017 for the European region (including the EU, UK, Russia, Turkey, former Soviet countries and others):
Card manufacturing grew by 2.4 percent over the prior year.
Card manufacturing remained third globally in unit volume (6.04 billion), ranking behind Asia Pacific and North America in both cards manufactured and those personalized and fulfilled.
Dollar revenue for cards manufactured decreased 5.3 percent from the prior year. At $4.38 billion, it was the second largest global dollar market.
Traditional card (magnetic/barcode/other) units decreased 6.3 percent to 2.5 billion cards as adoption of higher-value chip cards grows.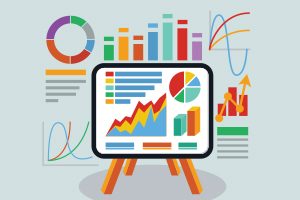 The European card industry's revenue in 2017 was comprised of $4.38 billion in cards manufactured and $1.95 billion in personalization and fulfillment services for a total of $6.33 billion, down 2.2 percent from 2016. The European region has the second largest global card market dollar share with approximately 24 percent, behind Asia Pacific (42 percent) and North America (21 percent).
Declining chip prices and increased competition led to a drop of 2.2 percent in traditional card manufacturing revenue to $315 million and smart card revenue decreased 6.2 percent to $4.05 billion.
The personalization and fulfillment sector added $1.95 billion in card services in 2017, an increase of 4.5 percent over the prior year.
Consider market segment changes in 2017, compared to 2016:
Financial, retail and gas continued growth in chip cards. Retail and gas card units grew 4 percent to 520 million cards in 2017 while dollar revenue declined 11.7 percent to $497 million. The financial card market segment was the largest with an increase of 2.2 percent to 930 million cards. It was also the third largest to decrease in dollar revenue, losing 12.4 percent for a total of $905 million. This is a result of falling chip prices and price compression on contactless and dual-interface chip cards.
SIM was the second largest European vertical in units and dollars in 2017 with 895 million cards manufactured, an increase of 1.7 percent. Dollar revenue decreased 18.2 percent to $990 million, mainly because of rapidly declining chip costs and severe competition. Market threats include embedded SIMs and rapidly changing technology.
Transportation units totaled 795 million cards. Access control card units totaled 320 million cards. Both market segments experienced robust growth of 8.9 percent and 9.2 percent in total units respectively. Transportation card revenue totaled $367 million and access control card revenue totaled $149 million, or 6.1 percent and 8.8 percent increases respectively. Growth is driven by contactless chip cards and conversion of hotel card door keys to chip cards.
"Open loop" gift card units increased 5.6 percent to 475 million cards and revenue increased 5 percent to $42 million, creating a larger opportunity for card manufacturers. Europeans are embracing gift cards with consumers preferring physical cards for gifting. Threats to this market segment include imported cards that cost less and growing use of digital gift cards.
Europe's market for prepaid phone, loyalty promotional and ID membership card market segments continued to decline with the growth of alternative technologies and applications.
Prepaid phone card units decreased 11.4 percent to 775 million cards and dollar revenue decreased 1.5 percent to $66 million.
Loyalty promo card units decreased 4.8 percent to 200 million cards and dollar revenue decreased 3.5 to $55 million.
ID membership card units fell 4.5 percent to 107 million cards and dollar revenue dropped 7.1 percent to $13 million.
The outlook is limited or flat for unit and dollar growth, driven by the penetration of chip cards and cards with additional security features. Some vertical market segments will transition better than others. It's important to keep abreast of the changes and position your business to ride the wave of change and remain on the road to success.
Want more details? The full report analysis and accompanying charts are free for members and are available for purchase for non-members. Contact info@icma.com.
For three decades, ICMA has represented the interests of the card manufacturing industry—which includes manufacturers, personalizers, issuers and suppliers—as its leading global association.
ICMA maintains several industry-leading training and education programs about card manufacturing for members. These include the Advanced Card Education (ACE) certificate and the web-based Card Industry Training & Education programs, which provide information on key areas of the industry, as well as online tutorials and webinars on specific topics from card industry experts and leading industry suppliers.
ICMA also provides regular industry reports to keep members informed of emerging trends and changing standards. The organization hosts three conferences each year. The main event is the Annual Card Manufacturing & Personalization EXPO and the other two conferences are CardTREX North America and CardTREX Europe.
To learn more about the benefits of ICMA membership, click here.