Why Physical Cards Are Not Going Away Anytime Soon
David Tushie has good news—and a warning—for card manufacturers:
"Physical cards will always be around for those that prepare," Tushie told attendees at CardTREX North America in Minneapolis in September. The ICMA Standards and Technical Representative delivered a talk titled "Developing Technologies that May Affect Card Manufacturers."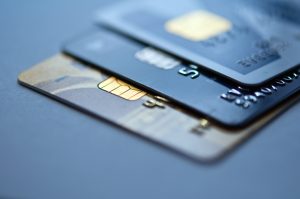 We've all heard the warnings that someday people won't use wallets, that all payments will happen via a smartphone. But you know what? That's simply not the case, Tushie said.
In the United States, more than half of all transactions are made by cash and check. And those wallets that are going away? People reach for theirs all the time—to take out ID cards, credit cards and loyalty cards.
Global card unit growth is growing. In 2017, 36.1 million cards were produced worldwide, a 2 percent increase, compared to 2016. according to a 2017 Global Card Market and Personalization and Fulfillment Statistics Report from the International Card Manufacturers Association. The report is compiled by Al Vrancart, ICMA founder emeritus and industry advisor.
"There are an awful lot of card products still being produced," Tushie said. "And they're growing."
Part of the reason for that is inertia, people not bothering to change. Another reason is that people know their cards will work. But the main reason that cards stay and evolve is because, unlike cash and checks, cards can absorb technology and the industry continues to integrate innovation into them, Tushie said.
Some card innovations include digital printing, new materials and electronics. But just because something is new, manufacturers still need to consider whether the innovations will work in specific applications.
Digital printing offers timely press proofs, and it can speed up the workflow by removing the pre-press setup and focus on card design and printing. It also offers identical images in every card, a near zero scrap rate and can also provide some card personalization during production.
But there are also challenges, and card manufacturers should look at where digital printing excels and with what products. Instead of looking at this as a perfect new technology, manufacturers should focus on the proper chemistry and physics of the materials for the technology used in their specific digital press. For example, Tushie noted that dry toner and inkjet printing vs liquid toner systems may require completely different overlay adhesives and activation in the lamination depending on the system used.
Historically, delamination and card breakage have been the major cause of card failure. Higher strength materials and construction made cards more durable, but delamination remains a concern, particularly at the edge of the card where users grab it to take it out and put it back into their wallets. That's why it's important to pay attention to the card's graphical design and ink coverage at the card's edge.
The push for longer card life means that issuers are expecting PVC cards to last five years. ID cards are typically expected to last five-10 years and reloadable gift cards never expire. We're used to processing PVC and composite PVC/PET cards, but there are also materials such as PC, Teslin and metal/metal composites.
"The key question is if you've got a customer who comes to you and says they need a five or 10-year card, do you have the processes and materials, including your scrap rates, to be able to answer affirmatively, 'Yes, I can make a five or 10-year card, for your application'" Tushie said.
Amex recently announced that it will produce, within 12 months, cards made from recycled plastic that was once ocean debris.
"If I was a card manufacturer that decided we needed green material solutions in our product lineup, I would be focused on recycled plastic," Tushie said. "I think that's where the industry is going near term with environmentally-friendly materials."
Today you can put chips, sensors, displays, batteries, buttons, switches and indicator lights in cards, among other technology. "What you see on a cell phone, you can put in a card," Tushie said, noting the trend towards biometric sensors for fingerprints, face and voice.
Personalization trends promise flat card printing, laser embossing and color laser, as well as instant issuance and card security features with patch laminates and coatings.
"More than the fact that cards are going to be around and functional is the fact that cards can absorb technology innovation in a way that cash and checks, never could," Tushie said.
Want more industry insider insights or a glimpse into global card trends?
For three decades, ICMA has represented the interests of the card manufacturing industry—which includes manufacturers, personalizers, issuers and suppliers—as its leading global association.
ICMA maintains several industry-leading training and education programs about card manufacturing for members. These include the Advanced Card Education (ACE) certificate and the web-based Card Industry Training & Education programs, which provide information on key areas of the industry, as well as online tutorials and webinars on specific topics from card industry experts and leading industry suppliers.
ICMA also provides regular industry reports to keep members informed of emerging trends and changing standards, including Global, European and North America Card Market and Personalization and Fulfillment Statistics Reports each year.
The organization hosts three conferences each year. The main event is the Annual Card Manufacturing & Personalization EXPO and the other two conferences are CardTREX North America and CardTREX Europe.
To learn more about the benefits of ICMA membership, click here.