ICMA's Searchable Member Directory Opens World of Opportunities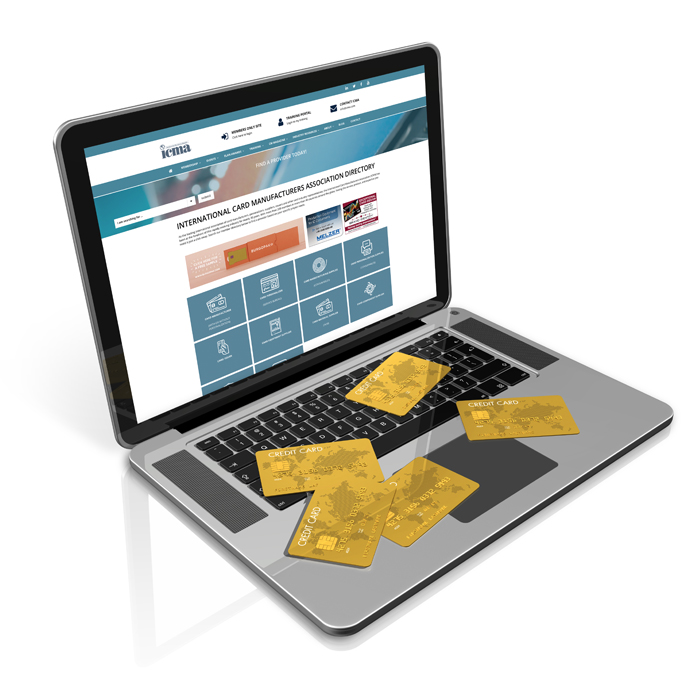 The International Card Manufacturing Association (ICMA) has recently introduced an online member directory that will allow people to quickly find the right partner for any card-related project wherever they are in the world.
From card manufacturers and issuers to personalizers and suppliers, there are more than 200 ICMA members around the world waiting to help with any card project. Divided into ten categories, the directory has options to search for any kind of company in the card industry, including:
Card manufacturers (with or without personalization)
Card personalizers (service bureau)
Card manufacturing supplies (consumables)
Card personalization supplies (consumables)
Card issuers
Card equipment suppliers
Card material suppliers (film)
Card component supplier
Affiliated products/services
Consultants
Designed to be found easily online through search engine optimization (SEO), the directory is a powerful online referral tool. Far and away the most-visited page on ICMA's website (after the homepage), the directory sends significant traffic to members each month.
Built around SEO best practices, the directory amplifies members' online presence and builds brand awareness within the industry. By leveraging SEO, the directory functions as a powerful tool to drive additional traffic to their websites and generate new business opportunities.
"We did substantial keyword and online search research to determine what people are looking for when they search for companies in the card manufacturing industry," said Dan Beldowicz, digital marketing specialist for ICMA. "When people search for something, they are looking for a solution to a problem, and we designed the directory to make that process effortless."
Analytics show that visitors to the directory are highly engaged, meaning they dedicate significant time to searching and reviewing member pages, which brings outstanding visibility to ICMA members.
"As the world's leading association for the card manufacturing and personalization industry, we're pleased to offer this portal for anyone in the world to find a provider to partner with on any kind of card project," said Jeffrey Barnhart, executive director and founder of ICMA. "We are happiest when our members are successful, and we are looking forward to serving as a facilitator—connecting them with new business opportunities through this easily searchable online directory."
Want more industry insider insights or a glimpse into global card trends?
For three decades, ICMA has represented the interests of the card manufacturing industry—which includes manufacturers, personalizers, issuers and suppliers—as its leading global association.
ICMA maintains several industry-leading training and education programs about card manufacturing for members. These include the Advanced Card Education (ACE) designation and the web-based Card Industry Training & Education (CITE) programs, which provide information on key areas of the industry, as well as online tutorials and webinars on specific topics from card industry experts and leading industry suppliers.
ICMA also provides regular industry reports to keep members informed of emerging trends and changing standards, including Global, European and North America Card Market and Personalization and Fulfillment Statistics Reports each year.
The organization hosts three conferences each year. The main event is the Annual Card Manufacturing & Personalization EXPO and the other two conferences are CardTREX North America and CardTREX Europe.
To learn more about the benefits of ICMA membership, click here.