2019 Card Trends: More Security, More Options
So what can the world expect from top card manufacturers in 2019?
Well, we asked them.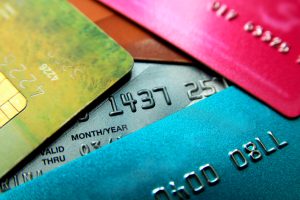 The International Card Manufacturers Association (ICMA) recently convened a roundtable of industry thought leaders. Participating ICMA Board members included:
Michael Dorner, Managing Director, Variuscard GmbH
Guy Meeker, President and Chief Operating Officer, Teraco
Barry Mosteller, Director of Research and Development, CPI Card Group
John Schneiderhan, Key Global Account Manager, Advanced Materials, Sun Chemical
Brian Summerhayes, Managing Director, Barnes International
Thomas Tarantino, Technology Director, Giesecke & Devrient GmbH
And here's what they said:
What do you think is an exciting technology being incorporated or considered for cards today?
Michael Dorner: From what we've seen, everyone is looking forward to powered cards, intelligent cards and interactive cards that have displays or batteries incorporated. The other thing is printed electronics, where we see a big potential for card manufacturers to go into that field because we already have the equipment to do printed electronics. I also think that the development towards software and applications will increase in the future and card manufacturers should keep an eye on this development.
Guy Meeker: The SICPA hot stamp variable image ribbon with the optical variable hot stamp foil, because it removes a printing process and achieves the same effect. When you look at things operationally, you always look for the choke points. For me, silkscreen is a choke point. The SICPA product removes that choke point and gives the customer a great look.
Barry Mosteller: It's not an easy question because it's in multiple areas. It's on the security side, on the technology side and on new product areas.
For security, it's the dynamic CVV, a new technology that's almost invisible to personalization bureaus and doesn't need a battery. For me, that's pretty exciting.
On the technology side, there's a big push for dual interface and that's very exciting for the market, because 'as you build it, they will come.' As consumers transition to dual interface cards, merchants will turn on dual interface. Once the infrastructure moves to contactless, there will be all kinds of opportunities around NFC. NFC payments enable you to do 1-1 marketing to card members. It's pretty powerful and marketers are really excited about it.
In new products, payment objects will be a huge market in the future, in my opinion, as well as lightning ink.
John Schneiderhan: It's putting electronic inlays in cards, because it makes the card active, and by interacting with the mobile device it becomes an extension of the mobile device.
Brian Summerhayes: For me, it's fingerprint authentication, because it does away with the need for a PIN or signature. It's something you can't forget.
Thomas Tarantino: I think it's the fingerprint sensor and the dynamic CVC. I think you will see big changes in that direction, We need to get more advanced products. I also think with printed electronics, that we can integrate more smart sensors into the card. It will take a few years until the technology is available in high volume, but will evolve in the next few years.
What's the biggest challenge affecting card manufacturers today? 
Michael Dorner: I think the biggest challenge is all the new technologies which are so different from what we've known in the past years or even decades. As a card manufacturer, you have a choice. You can stick to the plastic and just do printing and lamination, which in the long term is not very sustainable, or you can try to adopt new technologies which are going more and more digital. I would not stay away from real-world production and tactile production machines, but you have to add the digital applications, programming, security, cryptography, smart powered cards, interactive cards and so on. All of a sudden, I think the biggest challenge we're facing is that card manufacturers who want to live in the next decade have to become integrators at some point in the future.
Guy Meeker: A challenge today is excess capacity. Over-capacitation in the industry is driving prices too low. The way out is consolidation in the industry.
Barry Mosteller: There are two fronts. When it's just about manufacturing, card manufacturers faced a pretty rough year in 2017. In 2015, EMV took off in the U.S. and manufacturers were struggling to keep up with demand. In 2016, there was a downturn in secure card manufacturing as banks saturated their vaults with EMV cards, which resulted in card manufacturers having to downsize their staffs. Now the market is picking back up and we find ourselves scrambling to staff up to face the volume as EMV faces a reissue stage. In the industry as a whole, the challenge is  card not present (CNP) security and user security. We need to bring biometric and CVV products to market at a reasonable price point in order to meet customer needs for CNP security.
John Schneiderhan: It's the importance of new technologies and the time it takes to implement them. The card manufacturer has to learn how to use the new technology, then implement it into the production process.
Brian Summerhayes:  It's the speed of technology advancement in card possibilities. Card manufacturers have to equip themselves for dual interface and biometrics. Cameras in cards will be very difficult to make and companies will have to make big investments without knowing which technology will win out.
Thomas Tarantino: The transformation from traditional cards to more intelligent card solutions.
Stay tuned to the ICMA blog for more insights from our experts.
Want more industry insider insights or a glimpse into global card trends? To learn more about the benefits of ICMA membership, click here.
For three decades, ICMA has represented the interests of the card manufacturing industry— which includes manufacturers, personalizers, issuers and suppliers—as its leading global association.
ICMA maintains several industry-leading training and education programs about card manufacturing for members. These include the Advanced Card Education (ACE) designation and the web-based Card Industry Training & Education (CITE) programs, which provide information on key areas of the industry, as well as online tutorials and webinars on specific topics from card industry experts and leading industry suppliers.
ICMA also provides regular industry reports to keep members informed of emerging trends and changing standards, including Global, European and North America Card Market and Personalization and Fulfillment Statistics Reports each year.
The organization hosts three conferences each year. The main event is the Annual Card  Manufacturing & Personalization EXPO and the other two conferences are CardTREX North  America and CardTREX Europe.