Card Packaging: A Powerful Marketing Tool, Personal Billboard for the Influencer in Us All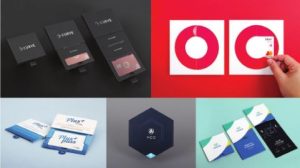 In the world of digital banking where so many aspects have become less tangible, the physical card and its packaging have become important vehicles not only for physical engagement but for cementing brand values and welcoming people into the fold.
In this industry, the plastic card isn't just a bank card, it's a membership card and in the absence of a handshake the way it is presented through its packaging fundamentally defines the first, "Hello, welcome to the club."
Packaging gives digital banks a physical presence and has the potential to elicit a memorable tactile touchpoint in retail, in the home and in wider social and industry communities. The return on investment for the time, energy and perhaps a little extra cost that goes into developing stand-out packaging is in cementing the brand values of predominantly digital service providers in the real world.
Packaging has also become a powerful marketing tool, a personal billboard for the influencer in us all. We all seem driven to share the things we find most beautiful and packaging gives brands the potential to reach far beyond their own sphere of influence. In a world where advertising is almost inescapable, the result is still mass exposure but in a way that feels more subtle and based on choice (we choose who we follow and what we search for) and this helps us to retain a sense of control; we continue to consume but we feel less like one customer amongst many and more like an individual within a personally curated community.
Customer experience has become the single most important focus for digital banks. Huge amounts of time, energy and investment have been poured into optimizing digital apps, activation, support services and card distribution. Packaging is no different and setting the right tone, delivering snappy information and delivering a phenomenal brand experience is paramount.
Opening mechanisms that delight, inform and elicit a true "wow factor" have become very popular in this space. Our telescopic format has received a lot of interest recently and our new "Optimised" range, based on our iconic formats but tweaked for high-volume production/fulfillment; cost-effective postage and reduced material; water and energy consumption, has received a very warm reception by brands that are ready to scale-up their operations.
Some brands are choosing to differentiate by flipping things on their head. We are seeing a number of cards coming through with portrait artwork and with as much of the personalized information on the back of the card. This allows for an ultra-clean front face, dedicated entirely to brand. We have been working on a number of formats that reinforce these bold brand statements. For example, our revolver design has the card orientated in landscape mode while the pack is closed and then when the pack is opened it rotates the card through 90 degrees to frame it in portrait.
Card security is very much a part of card packaging design. The main area of consideration is around ensuring cards and the information they contain remain secure through the postal system. In fact, one of Burgopak's most recent internal projects has been focused on integrating secure postal features into our range of packaging solutions to improve supply-chain efficiencies and drive down costs. This means you get the benefits to brand and customer with "value add" packaging but also the benefits of a lower-cost, scalable solution for higher-volumes.
Other seemingly small details are also very important when it comes to the design, like ensuring a card could never be seen through a window in the mailer, or finding the correct balance in external brand elements on the outer mailer/envelope, or nailing the tear-strip so that it opens nicely but doesn't catch and snag in the post are all small but critical design considerations.
For me, materials and equipment have never been the limiting factors in creating unique packaging within any sector. Sure, it helps, but to me it's more about imagination and budget. Happily, Fintechs seem to be full of people with incredible vision, people who are determined to develop something new, to innovate and investigate in such important brand touch-points. The popularity of challenger banks has also helped to fuel creativity with high-volume orders driving down cost prices and making unique/ creative packaging more commercially viable.
About the Author: Dane Whitehurst has worked in the packaging design industry for more than 12 years and comes from a background in product and industrial design. He is the creative director at Burgopak and Duallok and writes, teaches and talks internationally about creative design. With a unique lens on the present and near future of this rapidly evolving space, his design team at Burgopak works with brands to nurture not only individuality within the crowded fintech space but also to influence the industry as a whole. They have helped to realign customer expectations on the way payment cards are presented and in doing so have redefined their perceived value.