2019 European Card Industry Statistics and Market Trends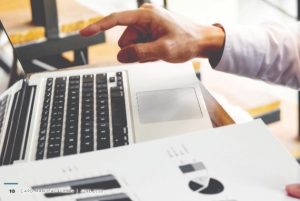 The European region, which consists of all EU countries, the United Kingdom, Russia, Turkey, former Soviet countries and other European countries, experienced a 1.3% decline from the prior year in 2019 and remained number three globally in unit volume at 6 billion cards, coming in behind Asia Pacific and North America in cards manufactured and in cards personalized and fulfilled.
Europe's dollar revenue for cards manufactured in 2019 increased 3.5% over the prior year. At $4.37 billion, it was the second largest global dollar market in 2019.
Traditional card (magnetic/barcode/other) units decreased 6% to 2.28 billion cards as the region continues to adopt higher-valued smart chip cards. Chip card units increased 1.9% over the prior year with 3.74 billion smart cards manufactured in 2019. The revenue for cards manufactured in this region in 2019 revealed traditional card revenue decreased 3.2% to $303 million and smart card revenue increased 4% to $4.07 billion. This is primarily a result of an enhanced chip card mix and volume growth in government/health and access control.
The personalization and fulfillment sector added $2.02 billion in card services in 2019, which was essentially flat when compared to the prior year.
The Financial, Retail & Gas card market segments continue to be impacted by the penetration of chip cards. Retail and gas card units declined 3% to 485 million cards in 2019 and their dollar revenue declined 6% to $361 million. In 2019, the financial card market segment was the third largest European unit market segment with a decrease of 2.2% from the prior year to 875 million cards. The financial card market segment was also the third largest market segment in dollar revenue, increasing 2.1% from the prior year for a total of $739 million. This is a result of enhanced chip card mix coupled with declining volume.
The SIM card market segment was the second largest European vertical market segment in both units and dollars in 2019 with 880 million cards manufactured, which is a decrease of 2.2% from the prior year. Dollar revenue in this market segment decreased 5% from the prior year to $850 million, mainly because of declining volume and chip costs and severe competition. Threats to this market segment include embedded SIMs and slowing demand for phone upgrades.
Transportation card units in this region totaled 825 million cards, declining 3.5%, in 2019. Access Control card units totaled 365 million cards, increasing 5.6% over the prior year. Transportation card revenue totaled $433 million and access control card revenue totaled $174 million in 2019, which amounts to 7.4% and 8.8% increases respectively. Transit systems are embracing open loop payments, which accept financial cards and mobile payment. Overall growth is driven by contactless chip cards and conversion of hotel card door keys to chip cards.
Government & Health card units increased 5.9% to 900 million cards and their revenue grew 10.4% to $1.587 billion over the prior year, which makes this market segment the largest European vertical dollar market segment and the largest unit market segment. Growth in this market segment is fueled partly by government and consumer demands for more sophisticated and secure cards.
The open loop Gift card units increased 2% to 515 million cards and their revenue increased 4.4% to $47 million in 2019. Europeans are embracing gift cards with consumers preferring impactful physical cards for gifting. Threats to this market segment include less expensive imported cards and digital gift card adoption.
Europe continued to see the Prepaid Phone, Loyalty Promotional and ID Membership card market segments decline in 2019 as alternative technologies and applications are displacing these cards. Prepaid phone card units decreased 10.7% to 625 million cards and their dollar revenue decreased 1.6% to $61 million. Loyalty promo card units decreased 2.6% to 190 million cards and their dollar revenue decreased 4.3% to $44 million while the number of ID membership card units fell 4.9% to 98 million cards and their dollar revenue remained flat at $13 million.
The European card industry's revenue in 2019 was comprised of $4.37 billion in cards manufactured and $2.02 billion in personalization and fulfillment services for a total of $6.39 billion, which was up 3.5% from 2018. The European region has the second largest global card market dollar share with 23.6%, coming in behind Asia Pacific with 42.2%. North America is in third position with a 21% global share.
The outlook for 2020 and beyond is that the European region will experience selective limited or flat unit and dollar growth, which will be impacted with markets reshaping with innovation and technology. There are some vertical market segments that will transition better than others. Staying abreast of these trends and strategically positioning your business while adapting to change will keep your business on the road to success. Cards will be here for many more years to come! The card manufacturing industry is alive and well!
ICMA members can download the complete 2019 Global Card Market Statistics Report and the 2019 Global Personalization & Fulfillment Market Statistics Report in the member's-only section of ICMA.com. Non-members can purchase the reports by emailing info@icma.com.
About the Author: Al Vrancart is founder emeritus and industry advisor of ICMA. With more than 40 years of business experience, Vrancart previously served as president/CEO of NBS and Qualteq. His guidance and counsel have helped ICMA and other industry associations implement growth initiatives effectively and successfully. Vrancart frequently presents card industry webcasts that are focused on global and regional industry market statistics, metrics and trends.