Card Market Trends Beyond COVID-19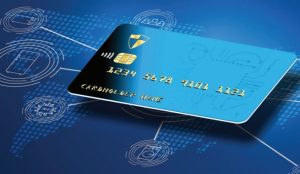 Rebounding from the COVID-19 pandemic will be gradual for card manufacturers with certain card market segments more impacted than others.
Credit card use has increased and more consumers are charging everyday purchases. For example, grocery store purchases, which are typically card-present transactions requiring a card and a point-of-sale (POS) device, have transitioned into online sales as consumers want to shop from home to protect their health.
Consumers are also reconsidering handling cash and there is a growing demand for touchless transactions, which eliminate tactile contact with POS equipment.
"In the United States, we've seen drastic changes in customer behavior driven by COVID-19," said Jack Jania, vice president of product management and innovation at CPI Card Group. "Card-not-present transactions and the customer shopping experience have completely shifted."
As a result of the pandemic, the U.S. card market, which is five years behind the rest of the world in deploying contactless payments, is now ripe for widespread adoption of these types of transactions.
"The tap-and-go feature of contactless cards is now seen as a health benefit," Jania added. "As a result, we are seeing a shift to contactless, as well as a hybrid product in which a card is not present for a transaction."
The health care and government card market segments have remained stable throughout the pandemic. Meanwhile, the education card market is expected to rebound quickly with a demand for the production of student and staff IDs that was put on hold for the past several months.
"Some markets will rebound stronger than they were prior to the pandemic," said Keith Yeates, CEO of Bristol ID Technologies. "As recovery begins, we are paying careful attention, making sure we have the right levels of inventory on hand so that when certain markets rebound quickly, we will be prepared to meet those opportunities."
However, some card market segments, such as hospitality and event management, will be slow to pick up. For these market segments to rebound, consumers will need to be confident in the new health and safety protocols that are in place for traveling, staying in hotels and attending events.
The transportation sector will also be slow to recover as long as people resist to travel in close proximity to one another on planes, buses and subways.
Prior to the pandemic, the International Card Manufacturers Association 2019 Global Card Market Statistics Report found that among market segments, gift cards showed the strongest volume growth in 2019 with a 7.1% increase over the prior year. Though the effects of the current global crisis on in-store gift card spending remains unknown, gift card manufacturers are hopeful that volume will pick up again when retail stores reopen and the economy begins to gain momentum. The market will likely remain strong where it already has a firm hold and will bounce back in other sectors as recovery from COVID-19 comes.
Some card manufacturers took advantage of the lull in production during the pandemic to anticipate customer needs when the crisis subsides. "We've had more than enough time to think of new products," said Michael Dorner, CEO of Variuscard, a European card manufacturer.
Dorner encouraged card manufacturers to use downtime to develop new product offerings that would help spread business risk out across their product portfolios. Amid the pandemic, Variuscard developed the world's first crypto stamp, which is now being used by the Austrian postal system.
"Opportunities always come from times of adversity and we are looking for the opportunities that will come from this. If we pursue those opportunities, the card industry will emerge stronger," Dorner said.