Digital Printing Trends Higher in Transaction Card Market
For card manufacturers, remaining competitive will mean embracing the power of digital to add capacity and gain new efficiencies in the production of payment, pre-paid and identification cards.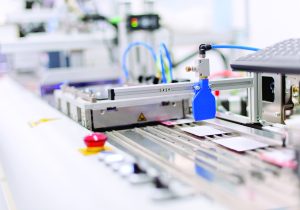 Digital printing is the fastest growing printing process in the world. In 2024, it is projected to rank third globally at $171 billion. Lithographic (offset printing) is expected to continue to lead at $329 billion, followed by lexography at $186 billion. In 2024, however, U.S. digital printing is projected to rank second at $49 billion—just behind lithographic printing at $58 billion.
There is still a place for both analog and digital printing—one won't push out the other. Digital is growing because it can offer advantages that analog print cannot provide; however, for card manufacturers, the focus should be on the ways digital and analog can work together. Digital printing is an enabler in changing the existing supply chains and providing increased engagement with existing and potential customers. In addition, it can be used to build revenue and increase market share.
"The projected numbers are impressive, but they don't reveal the tremendous growth that is happening in digital printing in terms of short runs, prototype sampling and variable printing—so many factors impact the numbers," said James Gargus, western USA account manager—folding carton and transaction card solutions at HP Indigo. "Prototyping and sampling is much faster and cost-effective on a digital press, making it an ideal solution for brands and issuers that require production-level prototypes."
Expanded substrate ranges, variable printing options, security features and the ability to reduce waste are some of the factors that are driving adoption of digital printing, allowing card manufacturers to streamline their supply chains and prevent overstocking.
Digital printing allows companies to implement new techniques while offering secure and customized payment and identification solutions. For example, digital supports strategic production—local or regional card batches of 50 different designs or SKUs can be printed within one larger card order. There are also different types of variable print options, which include multi-layer security features and variable images and codes.
"Digital printing also supports consumer customized cards—one of a kind cards that are produced through a mosaic or collage format," Gargus said. "Every card that is printed is unique like a fingerprint."
In addition, digital printing substrate ranges are continually expanding—not just in caliper range, but in metallics, fluorescents and UV visible yellow and green inks. The extended color gamut is also becoming more common and accepted.
"Although printing brand or pantone matching system (PMS) colors can be challenging, especially for customers who are new to digital printing, the color gamut can be expanded on some of the presses to include PMS colors," Gargus added.
Digital presses are getting bigger and more capable and application ranges are improving. However, the overall acceptance of digital printing is still a challenge. Inks react differently on a digital press in comparison to analog—it is not a perfect formula and introducing metallic inks can be difficult. In some industries, as workflows and order entries change that can be a challenging transition for the production staff, especially as the number of jobs increases.
"The numbers are changing, and it is interesting to see it firsthand in everything we do—in our supplies and projects—because we support so many different verticals," Gargus said. "It is still unknown how the massive disruption of COVID-19 will impact digital printing, but many of our markets have picked up. We are still putting in one digital printing press globally every 30-45 days."
Despite market uncertainties amid the pandemic, the impact and role of digital printing in the transaction card industry will continue to be far-reaching.
Want More Industry Insider Insights or a Glimpse into Global Card Trends?
For three decades, ICMA has represented the interests of the card manufacturing industry—which includes manufacturers, personalizers, issuers and suppliers—as its leading global association.
ICMA offers regular educational opportunities, including the web-based Card Industry Training & Education program, which provides information on key areas of the industry, as well as tutorials and webinars from industry experts. ICMA also provides reports on the card market and on personalization and fulfillment statistics to keep members informed of emerging trends and changing forecasts.
Throughout the year, ICMA members have the opportunity to share insights and knowledge by giving presentations at ICMA events, webcasts and tutorials. The organization hosts three in-person conferences each year. The main event is the annual Card Manufacturing & Personalization EXPO and the other two conferences are CardTREX North America and CardTREX Europe.
New this year: ICMA's inaugural virtual forum and trade show—ICMA Connect will take place November 4-5, 2020. ICMA is excited to bring you many of the benefits of the live events…virtually with a dynamic, interactive experience.
Learn more about the benefits of an ICMA membership.