Card Insiders Convene at ICMA Connect About Economic Outlook, Future Plans
The excitement is building as the International Card Manufacturer Association (ICMA) members countdown to gather virtually for a historic meeting to discuss the future of the card industry.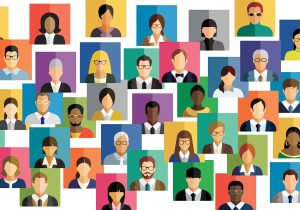 Join us from anywhere in the world for ICMA Connect: A Global Virtual Forum and Tradeshow—November 4-5.
Good news: There is still time to register!
Over the course of two days, pick and choose which sessions you'd like to attend, learn at your own pace, chat with exhibitors and network with peers.
"ICMA Connect will provide a forum for the card industry's leaders to come together and discuss the practical ways we can accelerate transformation and improve the industry during these unprecedented times," said Jeffrey Barnhart, executive director and founder of ICMA. "Together we will forge a new path, create unique opportunities and build resiliency in the card industry that stands the test of time."
With presentations from the global card industry's leaders and renowned visionaries, ICMA Connect will analyze and project COVID-19's impact on the card industry, including what it will take to grow, evolve and thrive following the pandemic. (There's still time to register!)
"ICMA events are always an invaluable opportunity to meet with peers on neutral ground," said Ferdinando Filippone, business development, IXLA. "As professionals in the card industry, we have common interests and plenty of insight and knowledge to share. And we have a common goal—to learn about international trends and grow business relationships to strengthen the industry."
ICMA Connect will deliver the cutting-edge education and networking that ICMA members rely on, especially in this new era of transformation and innovation.
"With all of the changes we've faced in 2020, I'm looking forward to ICMA Connect to catch up on the latest developments in our industry," said Barry Mosteller, director of research and development at CPI Card Group. "Even though the format is new, catching up with colleagues is always a treat and the virtual interface is easy!"
The lineup of presentations examining COVID-19's impact will include:
● "The Global Economic Outlook" delivered by keynote speaker Bernard Baumohl, chief global economist, The Economic Outlook Group LLC.
● "Microorganisms on the Card's Surface: How to Protect Ourselves," presented by Luca Castellani, international area manager, Liveo Research.
● "The Future of the Card Industry: What Will Transpire Over the Next 5-10 Years?," discussed in a panel presentation.
● "What has Happened to Transaction Trends as a Result of the Pandemic and How Changes Will Affect the Card Market" delivered by Alberto Hernandez, chief global services and solutions officer at Valid.
Additional presentations will examine sustainability initiatives in the card industry, quantum computing's impact on the card industry, the evolution of the modern card, advances in factory automation, personalization with laser and color, biometric smart card activation, metal card trends and digital marketing strategies. The complete lineup of presentations is available at icma.com.
Sponsorship and exhibiting opportunities for ICMA Connect are still available. For more information and to register, visit icma.com.

Want More Industry Insider Insights or a Glimpse into Global Card Trends?
For three decades, ICMA has represented the interests of the card manufacturing industry—which includes manufacturers, personalizers, issuers and suppliers—as its leading global association.
ICMA offers regular educational opportunities, including the web-based Card Industry Training & Education program, which provides information on key areas of the industry, as well as tutorials and webinars from industry experts. ICMA also provides reports on the card market and on personalization and fulfillment statistics to keep members informed of emerging trends and changing forecasts.
Throughout the year, ICMA members have the opportunity to share insights and knowledge by giving presentations at ICMA events, webcasts and tutorials. The organization hosts three in-person conferences each year. The main event is the annual Card Manufacturing & Personalization EXPO and the other two conferences are CardTREX North America and CardTREX Europe.
Learn more about the benefits of an ICMA membership.