Marketing Card Projects to Millennials and Generation Z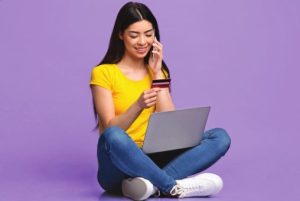 by Jennifer Kohlhepp, Managing Editor, ICMA
Millennials and members of Generation Z are widely known for prioritizing experiences over products.
That's why, according to A2A Studio Solutions Creative Director Adam Wahler, ACE-M, the card industry must go beyond the physical card to produce authentic and engaging brand experiences. Successful card projects will rely more heavily on the communication and collaboration between all project stakeholders than ever before.
To appeal to the latest generations, cards will have to sell experiences, such as American Express did when it offered exclusive benefits at a music festival and a preloaded budget for vehicle-for-hire services for Platinum cardholders. Cardholders could double down on the use of their benefits if they took an Uber to Coachella.
"Millennials are opening 30-40% of the new American Express accounts," Wahler said. "Around 41% of Gen Z has credit cards, compared with 34% of millennials of the same age."
Currently, 31.4 million of those eligible for a credit card are members of Generation Z.
"You have to figure out how to capture them and make them part of the audience," Wahler said. "The goal is to get customers and help them grow with us as a company. Get them to open their first credit card and then checking account and then take a loan making someone a lifetime customer of the issuer."
Generation Z is the fastest growing generation of borrowers and lenders need to know Generation Z is a mobile-first generation.  "When I say mobile-first, I mean they can be on their phone all day making purchases," Wahler said.
Generation Z craves music festivals, gaming, tech showcases, product launches and brand activations, art exhibitions and CES. "If you are into gadgets, CES is really cool," Wahler said. "It's a place where people like to see gadgets before they get out there. Credit cards should be granting access to exclusive benefits at CES."
Beyond the Card
Innovative packaging offers user experience and interface and is a big growing discipline. The unboxing and brand activation experiences are becoming more and more important in design. For example, The Revolver by Burgopak rotates the card as the user opens the box.
"Burgopak's offerings are becoming the de facto standard in delivering a unique card experience," Wahler said.
Creating a card that resonates with millennials and Generation Z requires a heightened sensibility around people's attitudes and behaviors.
The only way to break through the competitive landscape is to transcend culture and diversity. Inclusion is evolving and not just based around race and gender. These are important topics right now but so are different lifestyles, careers and ways of thinking. Millennials and members of Generation Z want brands that share their cultural beliefs and represent their points of views. "We need to look at alternative solutions and constantly evolve what we are doing," Wahler said.
"Creatives have to understand and crack the messages that speak to people in insightful ways," Wahler said. "We cannot do that if we hire one kind of person. Talent must reflect and be relevant to society. People with the same background and experiences come up with same solutions to the same problems."
To achieve a unique card experience, all project stakeholders should develop relationships and discuss the concepts for a project from the start. "It's great to be able to pick up the phone and discuss ideas and have people on the phone who understand the process and what we're trying to execute," Wahler said. "Not everyone knows everything. It's good to be able to call and speak to the right person with the right information.
Collaboration from the start of a card project saves time and prevents interference in the momentum of the project. "A lot has to do with manufacturers and issuers stepping out of their comfort zone and engaging with suppliers a little differently," Wahler said.
The ability to pivot or work through a problem is lost when people are not doing the work," Wahler said. "When we are trying to get something unique and innovative done, it's very hard not dealing with people doing the work. I will speak to prepress; whoever is in charge of the project sometimes. An extra layer and buffer in between causes things to get lost in translation."
When the lines of communication are direct and open, "we can make great things together," Wahler said. "We want to create an object of permanent value."
"Millennials and Gen Z are the future of the card industry," Wahler said. "Let us be honest, these are not unattainable goals. They require good communication between issuers and suppliers. Innovations in product quality and sustainability are tasks for manufacturers that will cost a few extra dollars but will be worth it in the end."