The True Value of Winning an ICMA Élan Award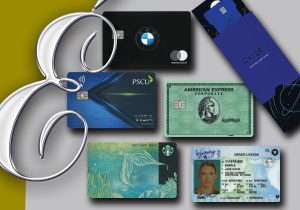 Each year, the International Card Manufacturers Association (ICMA)'s Élan Awards of Excellence celebrate the pinnacle of design innovation and security and technical achievements in the global transaction card industry.
So what is the true value of winning one of these prestigious awards?
The Élan Award judges use a quantifiable scoring system based on criteria in nine categories—graphical design, printing, complexity, technology, quality, innovation, uniqueness, practicality and security (if applicable)—to determine the winners. Jeffrey Barnhart, ICMA founder and executive director, revealed the winners during a ceremony as part of ICMA Connect, A Global Virtual Forum & Trade Show, which was live-streamed on Nov. 4-5, 2020.
"The latest entries were just as impressive as ever, pushing the boundaries with new advances, superior manufacturing techniques, innovative security features and superb card design quality," Barnhart said. "New trends also emerged, such as the use of more sustainable materials in the card body."
Winning an Élan Award goes far beyond earning worldwide card industry recognition. Winning also means prestige, brand recognition and new business opportunities. Winners also recognize that creating a positive consumer experience leads to repeat purchases, brand loyalty and social sharing.
CPI Card Group won the best personalization & fulfillment product, service or project category with its Oxygen Debit Card Package for Oxygen Bank. CPI also won the best secure payment card category with its BMW Debit Card for US Bank/BMW and the best secure metal payment card subcategory with its PSCU Corporate Card for PSCU. "This range of wins helps showcase the broad scope of our innovation and excellence when it comes to creating and delivering world-class payment products—and reinforces our reputation as effective collaborators for companies across a variety of card industry segments," said Guy DiMaggio, SVP & GM of Secure Card Solutions at CPI. "The awards represent validation for the hard work and commitment the CPI team brings to the table for every customer. We take pride in our efforts to not only help companies realize their vision for a payment card, but also the cardholder and payment experience overall."
A longtime ICMA member, CPI Card Group has witnessed firsthand as the association has provided critical and valuable leadership to the card industry year after year through innovation and evolution. "Our respect for the ICMA's credibility and our industry peers truly elevates the pedigree of the Élan Awards, said DiMaggio. "We submit our products every year, knowing we are going up against the best of the best and being judged by those with an intimate knowledge of this industry. This makes any recognition we receive deeply meaningful and rewarding, especially as we nominate work that reflects the latest that our creativity and ingenuity has to offer."
CPI often highlights its Élan Awards in a press release and subsequently promotes the news on select marketing and social channels. "Over the years, recognition from the Élan Awards has served as vindication for some of our biggest ideas—giving us the fuel to continue pushing the envelope for our customers in terms of card manufacturing, design, packaging and more," said DiMaggio. "As a result, our body of work continues to grow in richness, while our customers and prospects trust in our ability to achieve payment products that capture the height of their imaginations."
Goldpac Limited won the loyalty, promotional and gift cards category with its 2019 Siren Series SR Kits for Starbucks (China) Company Limited. "This award means that Goldpac has certain leadership and influence in the financial technology industry and is at the forefront of the industry in card design, technological innovation, secure payment and intelligent services," said Linda Lee, director of design at Goldpac. "The award is recognition of the latest progress and achievements of Goldpac in design and technological innovation, which is conducive to the establishment of the confidence of the company's creative design team and is conducive to attracting customers' attention in the homogeneous competition."
Goldpac has participated in the Élan Awards of Excellence competition since 2004 and publicizes wins on its company's website, official WeChat account and other platforms, as well as showcases them as successful cases to customers and peers. "Winning the ICMA award can help us break the shackles of product homogeneity competition, enhance the added value of products and achieve strong brand effect," Lee said. "At the same time, it is conducive to our partners to quickly seize the market, meet the diversified demand scenarios, as well as the ever-changing personalized needs of customers, so as to realize the business objectives."
Thales won the best secure access ID card category with its Wyoming Driver License for the Wyoming Department of Transportation Driver License Card and the unique innovation category with its American Express Green Reclaimed Ocean Plastic Card for American Express. "We are honored to be awarded the 2020 Élan Award of Excellence for Best Secure Access ID Card for the distinctive Wyoming Driver License," said Hanne Adamsen, field marketing manager, identity & biometric solutions, Thales. "We're proud of this inspiring, and now award-winning, design from our first-class card design team working together with the Wyoming Department of Transportation. This recognition reinforces our commitment to innovation, security and technology for next-generation credentials as a leader in the card industry."
As a previous Élan Award of Excellence recipient, Thales knows the prestige of this award brings a higher level of respect and attention for recognized organizations and their card solutions. "We anticipate more card-issuing authorities will seek out and convey their interest in our unparalleled secure card solutions," Adamsen said.
Thales is promoting this prestigious award with current and prospective customers, as well as other card industry professionals, through a media announcement, inclusion in newsletters and in card solution proposal responses and presentations. "Being recognized as one of the best of the best in the card industry for distinctive designs with strong security features brings a level of differentiation that truly resonates with card-issuing authorities," Adamsen said.
Mühlbauer Inc. won the best supplier/vendor new product, service or innovation category with its MB ALFRESCO® Protec (liquid coating). Company representatives had yet to respond to questions regarding the win prior to the publication of this blog.
To learn more about submitting an entry into next year's Élan Awards of Excellence competition, visit icma.com.
Want More Industry Insider Insights or a Glimpse into Global Card Trends?
For three decades, ICMA has represented the interests of the card manufacturing industry—which includes manufacturers, personalizers, issuers and suppliers—as its leading global association.
ICMA offers regular educational opportunities, including the web-based Card Industry Training & Education program, which provides information on key areas of the industry, as well as tutorials and webinars from industry experts. ICMA also provides reports on the card market and on personalization and fulfillment statistics to keep members informed of emerging trends and changing forecasts.
Throughout the year, ICMA members have the opportunity to share insights and knowledge by giving presentations at ICMA events, webcasts and tutorials. The organization hosts three in-person conferences each year. The main event is the annual Card Manufacturing & Personalization EXPO and the other two conferences are CardTREX North America and CardTREX Europe.
Learn more about the benefits of an ICMA membership.