Flat Card Personalization Accelerates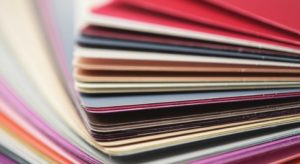 By Dave Tushie, Magellan Consulting, Inc., ICMA Standards and Technical Representative
One of the clear themes at last year's inaugural ICMA Connect event is the accelerating trend in flat card personalization over the last several years. While the payment brands eliminated their requirements for embossed cards around the year 2010, it is really only in the last 3-4 years that we have seen card issuers widely embrace the flat printed card.
Some of this adoption has been driven by technology developments, especially in the area of specialized, ultraviolet (UV) cured inks that are both reliably applied in the personalization process and durable over the expected card life. Drop on Demand (DoD) and thermal printing technologies both employ these new ink formulations to achieve durable adhesion and abrasion resistance without the need for protective overlay materials. Consequently, emboss data can be replaced with printed data, making it possible to provide flat card personalization anywhere on the card. As marketing requirements change, these flat card printing technologies support the change process and execute these changes quickly by virtue of their high-speed print capability. Further, as new requirements arise for graphical images, they can be integrated into the personalization process with minimal impact on the workflow.
One such example of the flexibility offered by flat printing technology is the positioning of a card's personalization data in a digital printing environment. Until recently, most cards were manufactured in a landscape format. This is no longer the case as we see some portrait orientation cards being offered. Digital printing and flat card personalization make this change of card orientation possible. With the advent of more electronic elements in the card (antenna, chips, sensors, buttons, keyboards, displays), acceleration to flat card printing and personalization is predictable.
These flexibility-driven changes clearly identify the fact that card personalization continues to evolve as card design and card body construction advances. Other technologies can also be projected to have increasing influence as this evolution progresses. Laser engraving enhanced by color laser technology is one such area in secure card personalization that is undergoing considerable development. While we have had black/gray scale laser personalization for many years, the addition of color laser capability will address many needs in secure ID and payment applications. With further refinement and development, it could find applicability in many non-secure card applications as well.
More changes are certain to come. This industry will continue to innovate with its card design and materials of construction. Issuers continue to search for card features and functionality that enhance their relationship with their cardholders and loyalty to their product brands. Personalization will continue to adapt as these innovations are implemented and adopted.
About the Author: David Tushie, ICMA standards and technical representative, has had a long and continuing career in the card industry, working for international companies such as DataCard, UbiQ and NBS Technologies. He has master's degrees in engineering and business, holds U.S. and international patents in measurement and card issuance systems and has had several years of involvement with the ANSI, INCITS and ISO Standards process. ICMA is represented at six ISO and ANSI standards meetings through his standards role within the association.