Card Technology Can Complement Digital Implementation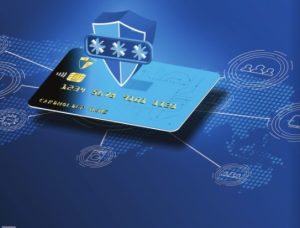 by David Tushie, Magellan Consulting Inc., ICMA Standards and Technical Representative
While some contemplate the decline of the card industry as digital implementations accelerate and indeed proliferate, the trends of increasing sophistication and creativity in card design belie this eventuality. Most, if not all, of these trends address both topical issues of importance to consumers and generational shifts in consumer behaviors and attitudes.
Some of the complexity and sophistication in design can be seen in the increasing use of electronic elements in cards. Most of us are quite familiar with the magnetic stripes and chips found in current generation transaction cards. These familiar technologies are being augmented with biometric sensors (e.g., fingerprint sensors) for strong cardholder authentication and displays, buttons, switches and batteries for an ever-increasing set of features offering ever-increasing functionality. These features offer an ability to augment digital devices with, for example, strong cardholder authentication (e.g., FIDO tokens) and proof of a "card present" transaction. Physical security elements, such as color shifting inks, ink signatures, holographic images and security patches, all add increasing layers of physical security to the electronic security of cards.
Eco-friendly materials of construction address the desire of many consumers to minimize their carbon footprint. High content recycled PVC and PETG films are now widely available as alternatives to virgin PVC material. Reduced plastic content is reflected by card constructions of paper, plasticized paper and calcium carbonate (chalk) materials gaining traction in many non-secure card applications. And bio-based materials, such as PLA, have improved both their durability and processing requirements to be considered suitable in many card applications.
Creative design of cards continues to innovate. Whether secure or non-secure, all issuers seem united in searching for that unique "look" or "wow factor" that stands out in the marketplace. Metal cards and foil treatments are examples with a persistent trend. Other luxury materials are being incorporated to reinforce a brand image or promote a new product strategy. Cards of different sizes and shapes with specialty litho and silk screen printing and textures are commonly employed. And with both traditional landscape and newer portrait orientations in use, clean and simple designs are becoming more prevalent. Combined with all personalization data on a single side of the card, product graphics can be focused on the desired brand image.
For many years, gift cards have been the leaders in the card industry with unique packaging designs. Sold at various points of sale, every gift card literally competes for sale with hundreds of other gift cards on a display rack. Creative packaging design is paramount in capturing the interest of the consumer to purchase a specific gift card over another. Over time, these packages have evolved to not only keep their creative design edge but also offer security elements that combine with the card enclosed in the package. Now, many secure cards also employ these creative packaging designs to complement the creative design of their cards and reinforce their brand image. New technologies in card affixing, carrier die-cutting and embossing/debossing, graphics printing, package opening (e.g., telescoping) and security techniques are constantly evolving.
Creative design work in all aspects of the industry continues to advance the physical transaction card capabilities and functionality. Ultimately, these advances will be essential in maintaining the need for physical cards to complement and, in some cases, enhance the use of digital devices.
About the Author: David Tushie, ICMA standards and technical representative, has had a long and continuing career in the card industry, working for international companies such as DataCard, UbiQ and NBS Technologies. He has master's degrees in engineering and business, holds U.S. and international patents in measurement and card issuance systems and has had several years of involvement with the ANSI, INCITS and ISO Standards process. ICMA is represented at six ISO and ANSI Standards Meetings through Tushie's standards role within the association.