Elevating the User Experience with Specialty Cards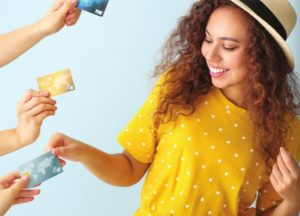 The COVID-19 pandemic has been an accelerator in the adoption of alternative payment methods, changing payment habits among 80% of the population, according to Alberto Hernandez, senior vice president, payments, sales and marketing, Valid.
"A large segment of consumers, about 60%, are seeking heightened security measures, while keeping convenience a key decision factor in choosing a payment option," Hernandez said. "The U.S. payment market is leading the industry by offering a wider variety of payment alternatives like digital, prepaid and crypto currencies."
Increased Awareness of Payment Methods
One-third of consumers say they are now more informed of a wide range of available payment options:
40% of consumers noticed which retailers made efforts to upgrade their transaction methods in reaction to the pandemic.
Contactless dual-interface cards accounted for more than 70% of all transactions worldwide, according to Visa.
Wearables are also gaining momentum in a variety of applications.
Payment Cards are King
"Credit and debit card payments continue to be the dominant online transaction method," Hernandez said. "The future of physical payment cards lies in the user experience and integration with the other payment methods."
Fintechs like Venmo, PayPal and Apple are offering innovative payment cards to connect their brand with their customers and provide the best user experience possible between digital and payment cards.
Payment cards are also increasingly being integrated with ID cards and metropolitan transportation services. Payment cards are the best option to provide:
Cardholder flexibility
Connection to brand
Innovation
Status
Eco-Conscious Cards
According to the Nielsen Report, 73% of millennials are willing to pay more for sustainable products. With more consumers focused on the environmental impact of the products they use, brands are turning to eco-conscious cards to show their commitment to sustainability across the supply chain.
"Increased awareness for the environment is driving more customers to take this into consideration when making all purchasing decisions, including their payment cards," Hernandez said.
Cards are being made with sustainable materials including rPVC and rPETG. According to ABI Research, the estimated CAGR for rPVC is 80.4% and 28% for rPETG by 2025. Other environmentally friendly substrates being used to create cards include ocean-bound plastic, PLA and wood.
Metal Cards
Metal cards are synonymous with status and paying with a metal card elevates the user experience. By 2025, it is estimated that metal cards will make up 2.1% of all payment card shipments worldwide.
Metals cards improve cardholder status recognition. Their top-of-wallet status increases transactions and enhances brand perception.
Other Card Innovations
Glow cards illuminate during a point-of-sale transaction from multiple viewing angles. Their unique branding/design will increase chances for a top-of-wallet card, which produces a 15% incremental spend.
Biometric cards eliminate the need for a PIN or signature for contact payments. On-card enrollment enables a biometric card user to enroll the card in any mobile environment. The fingerprint reference data is stored within the card's secure element.
Finally, a dynamic CVV card mitigates card-not-present transaction fraud with its embedded electronic paper display that updates with a new security code during each card-present usage. These cards also offer battery-free technology.
"Again, we have options where we can offer additional security and a high-level user experience to people," Hernandez said. "Many of these examples and solutions can address both of those things at the same time."