Recycled Stainless Steel: Key Component of CompoSecure's Élan Award-Winning Card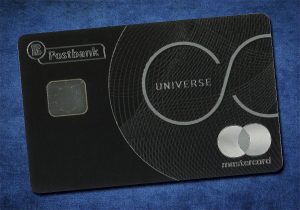 Sustainability continues to be imperative, as companies dive into 2022. Nearly all of the world's leading companies issue a sustainability report. According to Governance & Accountability Institute, 92% of the S&P 500® companies published a sustainability report in 2020, up from 90% in 2019. This research shows that corporate sustainability reporting has indeed been adopted as a best practice.
Increased sustainability reporting, together with cardholders being more environmentally conscience, have sparked a renewed interest in the use of environmentally friendly materials in card manufacturing. One of the current trends is the expanded use of metal cards, with recycled materials.
ICMA Debuts Eco-Friendly Award Category
Due to the heightened importance of sustainability in the card manufacturing industry, the leading global card association for card manufacturers and personalizers, International Card Manufacturers Association (ICMA), added an environmentally friendly feature card category to its latest Élan Awards of Excellence. For more than 30 years, the Élan Awards celebrate the pinnacle of design innovation, security and technical achievements in the global transaction card industry.
Launched in 2021, the environmentally friendly feature card category underscores ICMA card manufacturers' growing movement to use environmentally friendly materials and processes to help protect the environment. Additionally, to meet growing consumer demand for sustainable products. This award category recognizes cards created with eco-friendly materials and/or sustainable card manufacturing processes.
"The Élan Award judges were amazed at the entries for this new category," said Jeffrey Barnhart, ICMA founder and executive director. "ICMA selected four winners based on the card manufacturers' use of unique environmentally friendly materials including paper, ocean-bound material, post-consumer recycled stainless steel and 100% polylactic acid, a thermoplastic aliphatic polyester derived from renewable resources, such as corn starch."
The Élan Awards of Excellence ceremony took place virtually at 9 a.m. ET on Dec. 9, 2021.
CompoSecure Recognized for Eco-Friendly Metal Card
Metal credit cards trace their roots to the 1920s, when department store shoppers could run tabs using metal charge plates or coins. Banks began to issue plastic cards in the 1950s. The first modern metal card was 1999's Centurion Card from American Express, aka the Black Card, which was one of the first titanium cards available.
Over the years, metal cards have come a long way when it comes to sustainability. CompoSecure, Inc., a pioneer and category leader in the design and manufacture of premium financial cards, was one of the winners in the environmentally friendly feature card category for its Postbank Mastercard Universe Metal Card for Postbank/IDEMIA. A metal veneer dual interface card, the metal layer in the metal veneer is comprised of 65% post-consumer recycled stainless steel. This capitalizes on the millions of tons of steel, which are diverted from waste streams every year.
Stainless steel has environmental benefits, due to the following attributes:
Environmentally friendly
Corrosion-resistant and durable
High-recycled content and recapture rate (ROI for stainless steel)
Long service life
Reduces the number of resources used
100% recyclable into the same product, with no reduction in quality
In addition to being eco-friendly, CompoSecure's metal card has an artistic and tactile design—utilizing engraving, knock outs and graphical elements.
"CompoSecure created the Élan Award winning card with eco-friendly materials because the company is striving for a better tomorrow," said Greg Maes, chief operating officer, CompoSecure. "We share a common goal with the entire card manufacturing industry by making a pledge to sustainability and providing our customers with high-quality products that are environmentally responsible. CompoSecure's use of recycled stainless steel in its metal cards is key to its sustainability commitment."
Card Manufacturing Industry Demands Sustainable Solutions
"The card manufacturing industry should be committed to reducing its carbon footprint and delivering eco-friendly and sustainable solutions because our planet depends on it," Maes continues. "We're facing down the threat of climate change and global warming. As such, our customers, which are leading banks, financial institutions and fintechs, look to us to partner with them to set the path and achieve their own sustainability goals. More than ever before, consumers care more about a company's corporate social responsibility and how a business addresses sustainability."
The latest statistics show that customers have strong corporate social responsibility beliefs, with 77% of them motivated to purchase from companies committed to making the world a better place. An action plan that results in a greener earth builds brand, corporate reputation and customer loyalty.
"Therefore, the onus falls on card manufacturers like CompoSecure to execute and fulfill this increased demand for sustainable solutions," Maes said. "ICMA recognizing CompoSecure, specifically in the environmentally friendly category, solidifies its place as one of the most innovative and sustainable card manufacturers in the metal card industry. Our mission each day is to design, manufacture and deliver metal card solutions that bolster clients' brand value and market share."
Maes resumes, "Winning an Élan Award, a distinction that celebrates and recognizes cutting-edge technology within the card manufacturing industry, makes CompoSecure's efforts to deliver high-quality solutions and reduce our carbon footprint even more worthwhile. Likewise, being recognized in the eco-friendly category inspires the card manufacturing community of thinkers to continue developing metal cards that revolutionize the industry standard and reshape the benchmark for customer experience."
EcoLabel Program Sets Sustainability Standards for Card Manufacturing
As an additional response to consumer and card issuer demand for green transaction and identification cards, ICMA established its EcoLabel Standard Program. This certification validates third-party credibility of card manufacturers' claims that a product is an environmentally preferable alternative.
Specifically, the ICMA EcoLabel Standard Program:
Defines criteria for environmental green card standards
Allows for ICMA EcoLabel usage
Licenses companies and certifies card products
Delivering on its sustainability promise, CompoSecure was the first metal card manufacturer achieving ICMA EcoLabel standard certification for several of its products such as Ceramic Metal Hybrid Dual Interface Card, Metal Hybrid Dual Interface Card and Metal Veneer Dual Interface Card product.
"By using certified recycling content of around 65 percent of post-consumer material, CompoSecure has been honored to be part of the ICMA EcoLabel Program," Maes said. "The card manufacturing industry is changing to spotlight sustainable solutions that are good for the planet. The ICMA EcoLabel Standard Program is a guide and an industry standard for card issuers to trust and lean on for future initiatives. To improve the earth's current condition, we all need to come together and put in motion plans to move forward sustainably."
Industry Insider Insights and Glimpse into Global Card Trends

For more than 30 years, ICMA has represented the interests of the card manufacturing industry—which includes manufacturers, personalizers, issuers and suppliers—as its leading global association.
ICMA offers regular educational opportunities, including virtual ACE-Commercial training, which provides sales, marketing, customer service and other key personnel at ICMA member companies with the opportunity to learn the fundamentals of card manufacturing.
Throughout the year, ICMA members have the opportunity to share insights and knowledge by giving presentations during ICMA webcasts and events. The association's main event is its annual Card Manufacturing & Personalization EXPO, happening May 15-18.
Learn more about the benefits of an ICMA membership.