Polylactic Acid: Central Material of G+D's Élan Award-Winning Eco-Friendly Card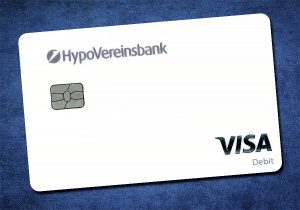 An increasing number of manufacturers are realizing substantial environmental and financial benefits from sustainable business practices. Thus, more and more companies are treating sustainability as an important objective in their strategy and operations to increase growth and global competitiveness. This includes prominent businesses across numerous sectors.
The card manufacturing industry is one of those segments committed to sustainability by providing its customers with environmentally responsible products. There's a growing movement toward card manufacturers developing eco-focused cards using sustainable materials including recycled stainless steel, recovered ocean bound plastic, special paper lamination and polylactic acid (PLA).
The burgeoning significance of sustainability in the global card industry can be seen in the latest Élan Awards of Excellence. The leading global card association for card manufacturers and personalizers, International Card Manufacturers Association (ICMA), added an environmentally friendly feature card category in 2021. It recognizes cards created with eco-friendly materials and/or sustainable card manufacturing processes. For more than 30 years, the Élan Awards celebrate the pinnacle of design innovation, security and technical achievements in the global transaction card industry.
Giesecke+Devrient Awarded for Eco-Friendly PLA Card
A global security technology group, Giesecke+Devrient (G+D), recently earned an Élan Award in the environmentally friendly feature card category for its Convego® Natural Payment PLA Card for HypoVereinsbank. The environmentally friendly card body is made of 100% PLA, a thermoplastic aliphatic polyester derived from renewable resources such as corn starch. Compared to classic petroleum-based PVC cards, the production and disposal use significantly less energy and cause considerably fewer pollutants. Since the cards are compostable, they also do not pollute the environment with plastic waste.
"An Élan Award of Excellence is one of the most prestigious recognitions in the global transaction card industry," said Ashwini Pandey, responsible sustainable card segment at G+D. "We feel honored to be acknowledged for our technical innovation within the payments card space. Additionally, for our strong commitment to the planet by introducing 100% innovative sustainable cards."
Ashwini continued, "Giesecke+Devrient is dedicated to manufacturing the most innovative and environmentally friendly cards year on year. This confirms our clear target as an organization to lead the transformation toward a circular and sustainable payment cards value chain, endeavoring to achieve excellence, innovation and performance in a sustainable manner."
The Convego® Natural Payment Card is part of G+D's "Convego® Beyond" portfolio, which offers sustainable products and services for the financial industry. With the Convego® Natural Payment Card, financial service providers are given an alternative to reduce their environmental footprint and offer their customers sustainable payment solutions.
CO2 Footprints Reduced with PLA Card
Depending on the chosen type of account, HypoVereinsbank provides its customers with these resource-saving cards at no extra cost. It also ensures that customers can use their cards for CO2-neutral purchases online. For this service, HypoVereinsbank is working alongside the nonprofit corporation "Klima ohne Grenzen" (Climate without Borders) and assumes the CO2 offset for every online purchase.
"Sustainability is part of our DNA," said Jörg Frischholz, board member for private customers at HypoVereinsbank. "That's why we're introducing a new approach to sustainability with the HVB Visa Debit Card in the German banking market. Through the offset of CO2 for online purchases and plastic-free card material, we're once again reducing CO2 footprints. Thanks to the conversion of production to renewable materials, this can be decreased by more than 70%."
Anticipated PLA Market Growth and Benefits
The global PLA market will experience a significant spike in compound annual growth rate, in terms of revenue, over the next five years, according to a recent study.
The anticipated PLA market growth is not surprising, given the following benefits of PLA products:
Require 65% less energy to produce than traditional, petroleum-based plastics.
Emit 68% fewer greenhouse gases.
Present a functional, renewable and comparable replacement to fossil fuel-based plastics which are not only hazardous, but also are a limited resource.
Derived from renewable agriculture or plants, and therefore considered bio-based.
Achieve international standards for biodegradation, naturally degrading rather than piling up in landfills.
Break down in 45–90 days in an industrial composting facility.
Do not emit toxic fumes when incinerated, unlike other plastics.
Approved by the U.S. Food and Drug Administration, as a generally recognized safe polymer.
Want More Insights on Eco-Focused Card Trends?
For more than 30 years, ICMA has represented the interests of the card manufacturing industry—which includes manufacturers, personalizers, issuers and suppliers—as its leading global association.
In response to consumer and card issuer demand for green transaction and identification cards, the ICMA EcoLabel Standard Program provides a determination of the environmental performance of a manufacturer's cards through a third-party ecolabeling certification program. Manufacturers can become EcoLabel Program licensees to showcase their support of sustainability initiatives. Licensees can also offer clients a valuable EcoLabel opportunity for cards that meet established criteria in the following categories: reduced materials, recycled content, compostable and biobased content.
ICMA also offers regular educational opportunities, including virtual ACE-Commercial training, which provides sales, marketing, customer service and other key personnel at ICMA member companies with the opportunity to learn the fundamentals of card manufacturing.
Throughout the year, ICMA members have the opportunity to share insights and knowledge by giving presentations during ICMA webcasts and events. The association's main event is its annual Card Manufacturing & Personalization EXPO, happening May 15-18.
Learn more about the benefits of an ICMA membership.