ICMA Recognizes Sustainable Card Products with EcoLabel Standard Program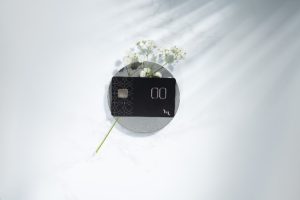 There's a swiftly growing global sustainability movement, particularly in the card manufacturing industry. According to a recent global study, 92% of companies are adapting their business strategy and model to be more sustainable and plan to increase investment in sustainability initiatives to improve environmental social and governance performance in 2022.
Why did ICMA Develop the EcoLabel Standard Program?
Due to consumer and card issuer demand for green transaction and identification cards, the International Card Manufacturers Association (ICMA), the leading global card association for card manufacturers and personalizers, developed the ICMA EcoLabel Standard Program.
"The card manufacturing industry faces a rapidly changing global marketplace and is counted on for leadership on the technological and socioeconomic issues, including environmentally friendly card products," said Jeffrey Barnhart, ICMA founder and executive director. "Through the EcoLabel Standard Program, ICMA and its members are building recognition of the card industry for its environmental intelligence and commitment to leadership through environmentally responsible manufacturing initiatives."
ICMA's Green Task Force developed the ICMA EcoLabel Standard Program through an open process involving card manufacturers, personalizers, suppliers and issuers internationally.
Providing guiding standards and credibility, ICMA acts as an independent third-party organization.
What is the EcoLabel Standard Program?
The ICMA EcoLabel Standard Program is voluntary and demonstrates support of sustainability initiatives. This certification validates third-party credibility of card manufacturers' claims that a product is an environmentally preferable alternative.
Specifically, the ICMA EcoLabel Standard Program:
Defines criteria for environmental green card standards
Allows for ICMA EcoLabel usage
Licenses companies and certifies card products
Ecolabeling has evolved as a method of identifying a product's environmental integrity, as businesses pursue market advantage by responding to consumer environmental concerns. However, without guiding standards and verification by an independent third-party, manufacturers' environmental claims may be questioned by consumers.
What is the EcoLabel Standard Program criteria?
The current criteria parameters include:
Reduced materials (minimum of 25%)
Recycled content (minimum of 25% threshold)
Compostable (municipal and home)
Biobased content (minimum of 40%)
What are EcoLabel Standard Program card manufacturing industry benefits?
Through the EcoLabel Standard Program, in addition to licensing member manufacturers, certifying card products and administering EcoLabel usage, ICMA is providing the following card manufacturing industry benefits:
Best practices to manufacturers, contemplating application for EcoLabel licensing and registering/certification of their products
Dissemination of ICMA EcoLabel and sustainability information to the card industry
Representing the interests of EcoLabeling in international meetings and forums
What are EcoLabel Standard Program licensing benefits?
ICMA members, who are licensees of the EcoLabel Standard Program, realize benefits encompassing:
Demonstrated sustainability commitment
Approved EcoLabel logo on qualified cards, at the issuer's request
Licensee logo placed on all manufacturer's corporate communications, conveying a "green" image to customers
Manufacturer-driven public relations
Inclusion on ICMA industry public relations, publications and social media
Who are the EcoLabel Standard Program licensees?
There's a growing number of ICMA members who are licensees of the EcoLabel Standard Program. Current licensees include:
What are EcoLabel Standard Program Licensees saying about the program?
"Being a licensee of the ICMA EcoLabel Standard Program is CompoSecure's opportunity to lead and drive innovation in sustainable metal card manufacturing," said Greg Maes, COO of CompoSecure. "The card manufacturing industry is changing to spotlight sustainable solutions that are good for the planet."
"The EcoLabel Standard Program is a guide and industry standard for card issuers to trust and lean on for future initiatives. To improve the earth's current condition, every player in the industry, from issuers to manufacturers, need to come together and put in motion plans to move sustainably forward," stated Maes.
"More than ever before, consumers care about a company's social responsibility and how a business takes on sustainability," added Maes. "An action plan that results in a greener earth builds brand strength and customer loyalty. The onus falls on card manufacturers like CompoSecure, to execute and fulfill this increased demand for sustainable solutions."
Over the years, CompoSecure set the bar for key product innovations in the metal card industry, which eventually became an industry norm. "CompoSecure's use of recycled stainless steel in its metal cards is key to its commitment to sustainability," Maes replied. "Three CompoSecure products including the Ceramic Metal Hybrid Dual Interface Card, Metal Hybrid Dual Interface Card and Metal Veneer Dual Interface Card contain a minimum of 54% post-consumer recycled material, consisting of 65% post-consumer recycled stainless steel."
CompoSecure was one of the ICMA Élan Award winners in the Environmentally Friendly Feature Card category for its Postbank Mastercard Universe Metal Card for Postbank/IDEMIA. It's a metal veneer dual interface card, which capitalizes on the millions of tons of steel that is diverted from waste streams every year.
Maes continues, "CompoSecure is not only interested in sustainability, but also is heavily invested in achieving carbon neutral operations and using recycled materials in our products. We continue to invest in R&D by sourcing new sustainable materials, recycling and using renewable energy in our production."
Establishing the Industry Standard for Environmentally Intelligent Cards
The ICMA EcoLabel Standard Program is open to ICMA members only. To get started, take the following steps:
Review the program documents
2) Complete the License Application
Apply to become a licensed manufacturer by agreeing to accept and abide by the program parameters and criteria. Once an approved licensee, share this status with your customers and in marketing material.
Follow all program instructions and requirements as part of the product registration process. A third-party assessment report is required for the certified level.
Learn more about the benefits of an ICMA membership.