Recovered Ocean-Bound Plastic: Core Feature of CPI's Élan Award-Winning Card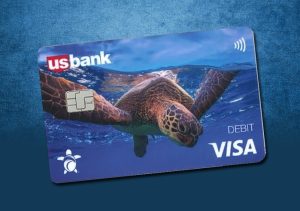 Although attitudes differ across generations, countries and industries, a current study revealed that 85% of consumers have become "greener" in their purchasing over the last few years. More than a third of global consumers are willing to pay more for items promoted as being more sustainable, as demand grows for environmentally friendly alternatives. This presents both challenges and opportunities for all companies.
The card manufacturing industry views the growing movement toward sustainability as an opportunity to use eco-friendly materials and processes to help protect the environment. The International Card Manufacturers Association (ICMA), the leading global card association for card manufacturers and personalizers, supports that focus. It recognizes sustainable card products, with its EcoLabel Standard Program, and validates third-party credibility of card manufacturers' claims that a product is an environmentally preferable alternative.
Moreover, ICMA added an Environmentally Friendly Feature Card category to its Élan Awards of Excellence. This acknowledges cards created with eco-friendly materials and/or sustainable card manufacturing processes. Materials included recycled stainless steel, polylactic acid and special paper lamination.
CPI Wins ICMA Élan Award in Eco-Friendly Category
CPI Card Group Inc, a payment technology company and provider of credit, debit and prepaid solutions, recently won an Élan Award in the eco-friendly category for its Diving Turtle Recovered Ocean Bound Plastic (ROBP) Material Card (Second Wave®) for US Bank, which features a core made with ROBP.
Card issuers that are interested in eco-focused materials are becoming more common, as a way to appeal to environmentally conscious cardholders. In a 2021 survey performed by an independent research firm for CPI Card Group, respondents indicated interests in switching to cards made with eco-focused card material. If offered a debit or credit card with the same features and benefits, but made with ROBP, 79% indicated they would switch with their current issuer and 51% indicated they would switch to a different issuer. Another 57% of respondents were open to paying a small fee for a recovered ocean plastic card. These findings reflect a considerable cardholder interest in eco-focused card products.
The award-winning CPI EMV® compliant and dual interface capable payment card features a core made with ROBP. This enables issuers to help reduce first-use plastic, while diverting plastic from entering the ocean. CPI Card Group estimates that for every one million Second Wave® payment cards produced, more than one ton of plastic will be diverted from entering the world's oceans, waterways and shorelines.
The turtle imagery emphasizes the connection with the ocean. In addition to the eye-catching design and vibrant four-color print, the card's technically advanced functionality enables secure, contactless payments for today's eco-conscious consumers.
"CPI designed the dual interface debit card to appeal to the cardholder's environmentally conscious mindset, while also capturing their attention," said Megan Bogard, design manager, CPI Card Group.
A recent report supported the urgent need to reduce global ocean plastic waste. Worldwide, at least 8.8 million metric tons of plastic waste enter the world's oceans each year. That's the equivalent of dumping a garbage truck of plastic into the ocean every minute. Plastic waste has catastrophic impacts on the ocean's health, marine wildlife and communities. Without changing current practices, the report states, plastics will continue to accumulate in the ocean with adverse consequences.
Industry Insider Insights and Glimpse into Global Card Trends
For more than 30 years, ICMA has represented the interests of the card manufacturing industry—which includes manufacturers, personalizers, issuers and suppliers—as its leading global association.
In response to consumer and card issuer demand for green transaction and identification cards, the ICMA EcoLabel Standard Program provides a determination of the environmental performance of a manufacturer's cards through a third-party ecolabeling certification program. Manufacturers can become EcoLabel Program licensees to showcase their support of sustainability initiatives. Licensees can also offer clients a valuable EcoLabel opportunity for cards that meet established criteria in the following categories: reduced materials, recycled content, compostable and biobased content.
ICMA also offers regular educational opportunities, including virtual ACE-Commercial training, which provides sales, marketing, customer service and other key personnel at ICMA member companies with the opportunity to learn the fundamentals of card manufacturing.
Throughout the year, ICMA members have the opportunity to share insights and knowledge by giving presentations during ICMA webcasts and events. The association's main event is its annual Card Manufacturing & Personalization EXPO, happening May 15-18.
Learn more about the benefits of an ICMA membership.