Latest Ink Trends in the Card Manufacturing Industry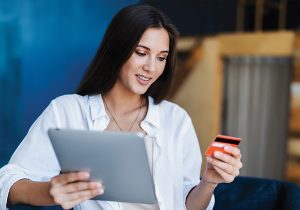 Sustainability is a central theme when it comes to the design and manufacture of plastic cards, according to Sun Chemical, a member of the International Card Manufacturers Association (ICMA). In today's world card, manufacturers are looking increasingly into environmentally friendly ink alternatives. This includes solvent-free and LED UV curing technologies.
Derrick Hemmings, product manager, screen, energy cured Flexo & LED, of Sun Chemical and J. Aida Aranda, global business development manager, composite materials, of Sun Chemical share insights on the latest ink trends in the card manufacturing industry.
Special Effects and Individual Customization
Another trend that's always top of mind for card designers is the use of special effects. Card manufacturers want access to:
Pearlescent and metallic colors
Thermochromic and fluorescent colors
However, as UV-cured or water-based options.
Individual customization is a trend in card manufacturing as well. End users want to be able to have input on their card design, which is a huge challenge for card manufacturers.
Factor Driving Ink Trends
The main factor driving ink trends is that card issuers want to appeal to newer generations, including Gen Z and millennials. These target audiences are looking for a combination of the following trends previously mentioned:
Sustainability
Available special effects
Ability for individual customizations
Recent analysis from McKinsey & Company shows that Gen Z and millennials look into the sustainability practices of the companies they intend to buy products from and use their findings as a key decision for whether or not to purchase. As these two generations cover more than 80% of the target audience of card issuers, you can see why the focus has been on sustainable practices.
Sustainability is now a key consideration that card designers need to incorporate to engage consumers. In an effort to ensure that cards are being sought after by Gen Z and millennials, issuers are building on the desire to be unique, customized and environmentally friendly. The key to all of this is to be authentic to the brand.
Benefits of the Latest Ink Technologies
The latest ink technologies, both for secure and non-secure printing, provide card manufacturers a way to highlight their commitment to sustainability which is a major benefit. Similarly, provide advantages in terms of energy efficiency and overall carbon footprint.
Another plus is that secure printing inks offer the ability to produce cards and documents with anti-counterfeit protection. Avoiding fraud is top of mind for many card producers. Using the latest technologies on secure printing inks ensure that the counterfeiters will always be behind the curve.
Newest Ink Technologies Provide Energy Efficiency
Constantly working to promote eco-friendly solutions, Sun Chemical's approach to sustainability guides the way it develops, manufactures and distributes products. Likewise, how the company collaborates with its customers and suppliers.
Sun Chemical is regularly investing in developing new ink technologies that provide a high degree of energy efficiency. Its most recent development involves LED UV curing inks—both for offset and screen printing.
Advantages of the curing system for these inks include:
Uses less than half the energy of a traditional UV curing system
Lasts 10 to 15 times longer
Appeals to new substrate options that cannot withstand high temperatures. This opens the door to the use of recycled and/or more environmentally friendly card substrates.
Finally, investing in developing ink solutions for digital printing promotes not only energy efficiency but also contributes to lower scrap rates and printing flexibility for individual customization.
Creating new special effects for use by card manufacturers is a focus and challenge. Inks specifically designed for the demands of the production of laminated plastic cards in a sustainable way is gaining more popularity.
Card Manufacturing Industry is Committed to Sustainability
As an industry, the card market is strong, and Sun Chemical is ready to comply with its demands with state-of-the-art ink solutions. Sun Chemical has a strong social responsibility policy, which guides all its actions, including product development. Efficiency and environmental concerns are a top priority in all its products and solutions for the card industry.
Sun Chemical's commitment to the card industry does not stop with its investments to develop more sustainable ink solutions. The company offers a complete product portfolio of solutions which include magnetic tapes and value-added products, to optimize and support the manufacturing demands of its customers and partners.
More Insights on Card Trends
For more than 30 years, ICMA has represented the interests of the card manufacturing industry—which includes manufacturers, personalizers, issuers and suppliers—as its leading global association.
In response to consumer and card issuer demand for green transaction and identification cards, the ICMA EcoLabel Standard Program provides a determination of the environmental performance of a manufacturer's cards through a third-party ecolabeling certification program. Manufacturers can become EcoLabel Program licensees to showcase their support of sustainability initiatives. Licensees can also offer clients a valuable EcoLabel opportunity for cards that meet established criteria in the following categories: reduced materials, recycled content, compostable and biobased content.
ICMA also offers regular educational opportunities, including virtual ACE-Commercial training, which provides sales, marketing, customer service and other key personnel at ICMA member companies with the opportunity to learn the fundamentals of card manufacturing.
Throughout the year, ICMA members have the opportunity to share insights and knowledge by giving presentations during ICMA webcasts and events. The association's main event is its annual Card Manufacturing & Personalization EXPO.
Learn more about the benefits of an ICMA membership.