Concept Payment Card to Combat Fraud and Deliver Seamless Customer Experience: Élan Award Winning Card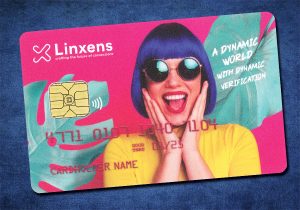 Issuers and banks are always looking for innovation and differentiation to get their credit card top of wallet. The payment card has gone through a long evolution—from a pure plastic card to a card with a magnetic stripe to a contact chip card. Finally, there's the dual-interface contactless card that we have today. Dual-interface cards already represent approximately 75% of all banking cards issued. In a few years, there will hardly be any cards left that won't have the contactless feature.
Naturally, the industry is asking itself, "What's next?" Any new product starts with a concept. Concepts are the basis for innovation, which finally brings new products and features to market. New products generate value throughout the entire supply chain.
The International Card Manufacturers Association (ICMA), the leading global card association for card manufacturers and personalizers, supports innovation in the card manufacturing industry. As such, it introduced a new subcategory to its Unique Innovation category in the Élan Awards of Excellence this year, which recognizes concept cards and prototypes.
Linxens Wins Élan Award in Unique Innovation Category
Among the 2022 winners, Linxens won an Élan Award in the Concept Card and Prototype subcategory of the Unique Innovation category for the Linxens EVC PRELAM®. This introduces a battery-free Electronic Verification Code (EVC™) solution for payment cards. The EVC addresses the issue of card-not-present (CNP) fraud by changing the card security code displayed on a small on-card screen during EMV® (Europay, Mastercard or Visa) transactions.
"The card manufacturing industry needs innovation and new products," said Thomas Decker, vice president, product marketing finance of Linxens. "The 'card' has been recognized by banks as an important and last physical link between them and their customer, which is something mobile payment can't offer."
Decker continues, "In order to stay relevant, the payment card has to evolve. Introducing this new Élan Award subcategory is a key step in stimulating innovation in the card manufacturing industry. It also gives companies the opportunity to present these kinds of potentially new mass products to the industry and receive feedback."
New Approach Overcomes Disadvantages of Current Technologies  
With the introduction of EMV, card-present (CP) fraud became marginal. However, as a consequence, fraud moved to CNP, which is now soaring. Issuers and payment brands are looking for measures to fight such fraud, while maintaining a seamless payment experience for their customers.
A couple of years ago, a dynamic card verification value/dynamic cardholder verification (CVV/CVM) had been identified as one of the most favorable solutions to address CNP fraud. Pilots had been conducted and some moderate volumes had been deployed. Still, the cost and complexity to manufacture this type of card prevented a bigger commercial success.
Moreover, such dynamic CVV/CVM cards required a battery. This was seen as a contradiction to all the environmental efforts the card industry is currently undertaking. A technically new approach regarding a dynamic CVV/CVM code, Linxens EVC PRELAM is now overcoming such disadvantages. 
Linxens EVC PRELAM comprises the following innovations:
A Prelam® incorporating a display and all electronic components for a dynamic CVV/CVM.
Can be processed by any card manufacturer via standard equipment and processes.
Doesn't require any battery (the entire system is powered by the point-of-sale (POS) reader).
The dynamic CVV/CVM code changes whenever a CP transaction is conducted.
The three-digit display on the backside of the card will maintain its value without any further power consumption, until the next CP transaction is conducted.
The development of such EVC Prelam was jointly conducted with the U.S.-based company Ellipse, which provided the system architecture.
Linxens developed the corresponding inlay technology.
Concept Card Technology Advantages and Future Plans
A Prelam/inlay enables any card manufacturer to manufacture a dynamic CVV/CVM card. Contrary to other products currently on the market, this does not require special machinery, processes or materials. Only standard smartcard equipment and processes are needed. The dynamic security code display replaces the static/printed three- or four-digit security code and updates whenever the card is powered by a reader/POS during a CP transaction.
A dynamic CVV/CVM code is one of the most effective measures to fight the rise of CNP fraud and maintains a seamless e-commerce shopping experience for the customer. Battery-free technology, in connection with easy processing on the card manufacturing side, paves the way for mass deployment. The technical principle of this reader-powered electronic inlay can also be applied for future applications in transit, loyalty or pre-stored value.
Linxens is planning to release this card to the public and the first pilots are already in preparation. The actual card will be made by secure card manufacturers. Linxens is providing the required inlay and module technology. In a next-evolution step, such EVC cards could also be combined with a biometric fingerprint sensor to enhance security of CP transactions.
More Insights on Card Trends
For more than 30 years, ICMA has represented the interests of the card manufacturing industry—which includes manufacturers, personalizers, issuers and suppliers—as its leading global association.
ICMA offers regular educational opportunities, including virtual ACE-Commercial training, which provides sales, marketing, customer service and other key personnel at ICMA member companies with the opportunity to learn the fundamentals of card manufacturing.
Throughout the year, ICMA members have the opportunity to share insights and knowledge by giving presentations during ICMA webcasts and events. The association's main event is its annual Card Manufacturing & Personalization EXPO.
Every year, the prestigious ICMA Élan Awards cast a spotlight on the best of the best in the global transaction card industry, honoring world-class achievements in card design, technological innovation and other categories that establish the global vanguard for card manufacturing excellence.
Stay tuned to icma.com for the opening of the 2023 award submissions. The Élan Awards are open to ICMA members only. Learn more about the benefits of an ICMA membership.