Creativity in Card Design Trends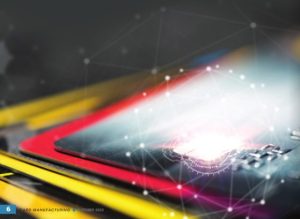 Some of the presentations made at the last couple of ICMA events have focused on the application of traditional card design elements in new ways as well as an emphasis on new materials coming into wider use. Many of these techniques are devoted to giving more visual appeal to a card graphic while also providing more control to the card issuer of its brand recognition. A particularly prevalent personalization design trend is to provide greater ease of use by a cardholder, particularly with card-not-present transactions. Other drivers relate to greater sensitivity to eco-friendly materials by both card issuers and their cardholders.
An overview of traditional PVC cards with new applications of these design techniques include:
Innovative use of traditional white core
Colored core, including black, versus a standard white core. A related design is to use clear inlays with transparent card products
Enduring metallic look and finishes
Silkscreen printed layer that complements the chosen chip module. For example, a silver silk screen layer with a silver contact chip module
Four-color printing with spot color litho
Gloss and matte lamination finish. Post laminate gloss finishes
Post laminate treatments with hot stampings and films
Black, silver and other matching, or contrasting, colored magnetic stripes. Also, magnetic stripes with embedded images
Custom contact chip module designs with logos and treatments to create visual interest
Personalization with full perso on the back of the card leaving the card front for issuer graphics/branding. Or, using a portrait versus landscape design orientation with the same personalization elements
Related to these creative uses of traditional design techniques is the introduction of new eco-friendly materials into the card body construction. High content, recycled PVC and PETG, both ocean-bound and ocean-based recovered plastic, have reached notable levels in new card production implementations. Similarly, plant-based material like PLA and alternative materials like paper and wood have all made progress in new card products. With the emphasis both issuers and their cardholders place on reduction of first-use, oil-based plastics, the industry fully expects this trend in recycled and alternative materials to accelerate as we look forward. In fact, one of the industry's largest global card manufacturers has just announced that they "…pledge to replace all virgin plastic in its payment card products by 2030, at the latest…"
Such a strong trend in alternative materials portends a creative development of the manufacturing processes employed in producing these new products. This will also include the components of construction-like printing inks, adhesives, personalization inks, etc. used in the card body manufacturing and finishing. And, since traditional PVC cards will continue to have a role as the industry adapts to these new material trends, both traditional PVC and alternative material products will roll through a card manufacturing plant simultaneously.
While these alternative materials will perhaps require different processes, supplies, equipment and techniques, card manufacturers will need to be creative in both adapting their current PVC production expertise to these alternative materials and managing a more complex production environment. Card manufacturers that widen their capabilities for a variety of card body constructions, utilizing a variety of alternative materials that may require a broader set of processes and specialized equipment, will be well positioned to ride this developing trend.
About the Author: David Tushie, ICMA standards and technical representative, has had a long and continuing career in the card industry, working for international companies such as DataCard, UbiQ and NBS Technologies. He has masters' degrees in engineering and business, holds U.S. and international patents in measurement and card issuance systems and has had several years of involvement with the ANSI, INCITS and ISO Standards process. ICMA is represented at six ISO and ANSI Standards Meetings through David's standards role within the association.