ICMA's New EcoLabel Supports Sustainable Future
Now more than ever, environmental concerns underpin many card manufacturers' business practices as consumers are seeking sustainable options when it comes to cards. They want to help confront climate change through positive actions, with many limiting their use of disposable plastics.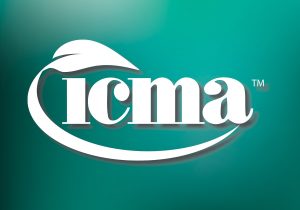 Consumers view plastic payment cards as essential to their lifestyles but want to know if sustainable alternatives exist. They are seeking options that align with their personal and social values; however, the cards must also be durable, secure and live up to the technological requirements of modern cards, which are no longer simple plastic rectangles.
In response to this demand, the International Card Manufacturers Association (ICMA) launched the ICMA EcoLabel Standard Program, a certification that establishes third-party credibility of card manufacturers' assertions that a product is an environmentally preferable alternative. The program defines criteria for environmental green card standards, allows for ICMA EcoLabel usage, licenses companies and certifies card products.
"This initiative is a new milestone in a multi-year effort to build recognition of the card industry as a whole for its environmental intelligence and commitment to leadership through environmentally responsible manufacturing initiatives," said Jeffrey Barnhart, executive director and founder of ICMA.
The ICMA EcoLabel Standard program is designed to support member manufacturers in meeting both issuer and consumer demand. As part of the program, ICMA disseminates information to the public and card industry and represents ecolabeling interests at international meetings and forums.
To begin the application process, ICMA member companies should reference the Indicators for the Environmental Impact of Cards document, which defines measurable criteria for assessing the environmental impact of transaction and identification cards. It is the basis for the ICMA EcoLabel Standard Program.
ICMA members are joining the initiative to improve the payment card value chain in support of a greener future by enrolling in the EcoLabel Standard Program. In addition to having a positive impact on the environment and demonstrating a commitment to sustainability, the benefits of enrolling in ICMA's EcoLabel Standard Program include licensing permission to use the ICMA EcoLabel logo on qualified cards at the issuer's request, placement of the licensee logo on all manufacturer corporate communications and conveying a "green" image to customers, through companywide as well as ICMA's public relations efforts.
Issuers are collaborating with card manufacturers, requesting cards made from sustainable materials with hopes of getting interest from consumers. CPI recently launched the Earthwise™ High Content Card, the first of its kind endorsed by Visa to help reduce first-use plastic in payment cards to lessen plastic waste entering landfills. The EMV-compliant and dual-interface capable card is made from up to 98% upcycled plastic (depending on the design) and supports both contact and contactless payment.
Mastercard has worked with global card industry players to develop a sustainable card program for all card issuers, partnering with manufacturers Thales, IDEMIA and G+D Mobile Security GmbH to create the Greener Payments Partnership. The program establishes environmental best practices and reduces first-use PVC plastic in card manufacturing at scale.
In the last several years, there has been a heightened interest in cards made with recycled or renewable materials—greener products to help consumers live more sustainably. A variety of options have been produced in the past, including paper-based cards, wooden cards and bioplastics, but they have mostly been for small manufacturing runs. However, Universal Smart Cards recently upgraded its offerings with a new environmentally friendly product—eco-friendly wooden cards as an alternative to PVC cards.
As the card manufacturing industry faces a rapidly changing global marketplace, issuers, suppliers and personalizers are looking for leadership on technological and socio-economic issues, including environmentally friendly card products. There has been a movement by card manufacturers and a push from consumers to minimize the environmental impact of their processes and services.
To learn more about the ICMA EcoLabel Standard Program, visit icma.com.
Want More Industry Insider Insights or a Glimpse into Global Card Trends?
For three decades, ICMA has represented the interests of the card manufacturing industry—which includes manufacturers, personalizers, issuers and suppliers—as its leading global association.
ICMA offers regular educational opportunities, including the web-based Card Industry Training & Education program, which provides information on key areas of the industry, as well as tutorials and webinars from industry experts. ICMA also provides reports on the card market and on personalization and fulfillment statistics to keep members informed of emerging trends and changing forecasts.
Throughout the year, ICMA members have the opportunity to share insights and knowledge by giving presentations at ICMA events, webcasts and tutorials. The organization hosts three in-person conferences each year. The main event is the annual Card Manufacturing & Personalization EXPO and the other two conferences are CardTREX North America and CardTREX Europe.
New this year is ICMA's inaugural virtual forum and trade show—ICMA Connect, which will take place Nov. 4-5, 2020. ICMA is excited to bring many of the benefits of the live events…virtually with a dynamic, interactive experience.
Learn more about the benefits of an ICMA membership.