Creativity Can't Be Quarantined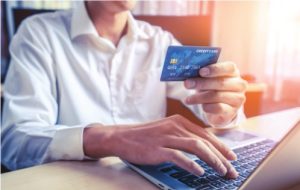 by Jon Wilk, CEO, CompoSecure
Like many in the payment card industry, most of our business used to be handled face-to-face because we believed that nothing was better for building relationships with our customers than doing it in-person. Each year I would log more than a hundred thousand airline miles circling the globe to meet with customers, prospects and partners. And then, COVID-19 hit…and our industry will never be the same. Businesses grinded to a halt and employee health was threatened. There was a need to quarantine and focus on health and safety, while maintaining the creative energy previously fed by face-to-face brainstorming. We, as an industry, had to evolve and adapt, becoming stronger and more resilient to market disruptions.
The World Has Changed and So Have We
The card industry is no longer wasting precious time chasing the next plane, and instead we are learning to listen. We are listening to the needs of our customers and their cardholders' desires. This is carried through in everything we do—from our communication, all the way to the technology we are embedding in the cards.
For example, we no longer assume that shipping samples is the best way to collaborate with our customers on designs. This can be especially challenging with metal cards, where the weight, feel and sound of the card clinking on the table can make a big difference. Video meetings have become a part of daily life for work, school and entertainment for most people because of the pandemic. In fact, Forbes points out that "while many companies are focusing on the power of digital as a substitute for face-to-face events, there's an unprecedented opportunity to turn to video as a general means of customer engagement, communication and retention during the COVID-19 pandemic."
We are building on this new way of life and now use multimedia and video calls to do virtual demonstrations and make changes in real-time. Customers can literally see and hear the cards to determine how they compare visually and audibly to other plastic and metal cards. Video calls have the added advantage of being able to be recorded so, as customers are evaluating specific design options or variations, they can replay the demo at will.
Creative Solutions to Pandemic Problems
Supply chain challenges have impacted production timelines for many businesses. For the card industry, this dramatically affected design development. However, this can be reconciled through innovative solutions to shorten the timeline, such as using simplified prototype samples. Many in the industry have now shifted to developing front-only card samples, which highlight the design and branding of the customer. This front-only sample type can be produced much faster and less expensive, while still providing the customer with a sample that addresses their needs. This is just one more example of how we, as an industry, have streamlined operations to efficiently do more with less and still deliver high-quality products on time that surpass the expectations of customers.
Nothing Stops Progress
As we transition from crisis management to business-as-usual, we are developing a new set of best practices for the industry. COVID has only spurred us to be more creative in how we are deepening our relationships with customers and solving their biggest needs during the pandemic. We are improving communication to meet the customer where they are, investing in creativity and design development and continuing to evolve in this digital post-COVID world to deliver the optimal customer experience.
About the Author: Jon Wilk is the CEO and president of CompoSecure, where he leads all aspects of the business including sales and business development, manufacturing, R&D and marketing activities of the company. He brings more than 20 years of experience in banking, management consulting and private equity portfolio companies, which will help drive the future growth of CompoSecure. Jon holds an MBA from the Kellogg Graduate School of Management at Northwestern University with majors in strategy, marketing, and finance as well as a bachelor's degree in business management from Pennsylvania State University.