Digital Printing's Impact on the Transaction Card Industry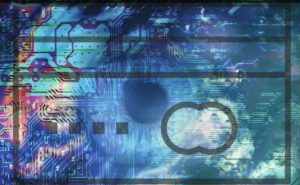 Anything that can go digital will go digital. Print is no exception.
In the transaction card industry, print is not dead—it is changing and evolving and those who adapt will remain competitive. Digital printing is the fastest growing printing process in the world today.
In 2024, digital printing is projected to rank third globally at $171 billion. Lithographic (offset printing) is expected to continue to lead at $329 billion, followed by lexography at $186 billion. In 2024, however, U.S. digital printing is projected to rank second at $49 billion—just behind lithographic printing at $58 billion.
"The projected numbers are impressive, but they don't reveal the tremendous growth that is happening in digital printing in terms of short runs, prototype sampling and variable printing—so many factors impact the numbers," said James Gargus, western USA account manager—folding carton and transaction card solutions at HP. "Prototyping and sampling is much faster and cost-effective on a digital press, making it an ideal solution for brands and issuers that require production-level prototypes."
What else is driving the change from analog to digital printing? "Digital is an enabler in changing the existing supply chains and providing increased engagement with existing and potential customers," Gargus said. "You can use the power of digital print to build revenue and increase market share to support a social movement."
6 Technology Drivers Enabling the Shift to Digital Print
Format size: Digital presses are getting bigger and more capable and application ranges are getting bigger.
Substrate ranges: Substrate range is continually expanding, not just in caliper range but with metallics and an extended color gamut.
Extended color gamut and high-opacity whites: The extended color gamut is becoming more common and accepted. Although printing brand or Pantone matching system (PMS) colors can be challenging, especially for those who are new to digital printing, the color gamut can be expanded on some of the presses to include PMS colors.
Variable print: The variable print aspect of digital is very common in the industry, but there are various things variable print can do in the manufacturing of cards.
Security: A lot of things can be done with digital around security—multilayers of security features and variable images and codes.
Reductions in waste: In an industry that runs a lot of very expensive substrates, there is a lot of waste. Digital printing drastically reduces waste.
Digital printing also supports strategic production, producing local or regional card batches of 50 different designs or SKUs in one run. Digital printing can also produce one-of-a-kind cards through mosaic and collage format where every card is unique like a fingerprint. "People in personalization are already doing this—producing consumer customized cards," Gargus said.
The overall acceptance of digital printing is still a challenge. Inks react differently on a digital press in comparison to analog—it is not a perfect formula and introducing metallic inks can be difficult. In some industries, as workflows and order entries change, that can be a challenging transition for the production staff, especially as the number of jobs increases.
"It is still unknown how the massive disruption of COVID-19 will impact digital printing, but many of our markets have picked up," Gargus said.
Despite market uncertainties amid the pandemic, the impact and role of digital printing in the transaction card industry will continue to be far-reaching.