Digital Printing Continues to Advance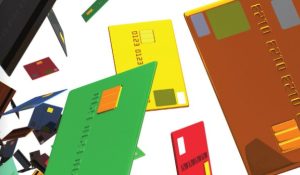 by Dave Tushie, Magellan Consulting, Inc., ICMA Standards and Technical Representative
Over the last several years, the card industry has seen a steady advance in the use of digital print technology and presses. Many card manufacturers now operate digital printing presses along with their litho and screen presses in daily operations.
While an all-digital printing operation could be well into the future for most card manufacturing organizations, a certain symbiotic relationship exists between the litho/screen press operations and the digital press. Digital presses are most cited to have known advantages in:
Short production runs
Prototype printing of new card products
Multiple card products printed simultaneously on a single sheet
Variable data or graphics, including limited personalization
Color consistency by eliminating ink/water balancing issues that cause color variation
Related operational advantages cited with digital presses include relatively short job setup time, elimination of litho plates and making of screens, setup of a second job while the first is running, ability to combine traditional screen and litho passes into a single pass and provide registration accuracy on the sheet without shear cutting the edges.
However, limitations persist in certain printing effects and features common in many card products, despite continued developments in digital printing ink color gamut range and matching of Pantone matching system (PMS) colors. True metallic inks, rainbow, guilloche and other forms of fine-line printing, for example, all seem more suited to litho or silk screen printing processes.
Some other issues have surfaced in plants running litho, silk screen and digital presses in the card manufacturing processes downstream from the press room. Which jobs can use common collation, lamination, die-cutting and subsequent finishing operations when sheet sizes are different between the different presses?
The prevalent digital press technologies can be distinguished in three different categories:
Dry toner
Liquid toner
Inkjet
When considering the addition of digital printing to the card manufacturing workflow, it is important to optimize the system of core, primer, imaging method, overlay adhesive and lamination conditions to achieve a reliable card manufacturing process. For example, a split core versus solid core construction will affect lamination conditions. The type of digital printing will affect the choice of adhesive to be used in lamination.
Applying proper surface chemistry is necessary for optimal digital printing. Surface roughness and "peak" count of the core material will affect color density and uniformity. Since priming of the core is often necessary with digital printing, surface energy will affect both the ability of the primer to wet out the surface, although treatment can be applied to improve this characteristic as well. Vicat temperature of the core material will affect lamination conditions. Higher Vicat materials will be needed for dry toner imaging due to the high fuser temperatures of those products. On the other hand, lower Vicat core materials are more suitable for liquid toner imaging products since the toner colors "fade" at conventional card manufacturing lamination temperatures.
With overlay films, the adhesive must match the chemistry of the ink or toner. Dry toner and inkjet printing may require completely different overlay adhesives from those needed for liquid toner/ink printing. The adhesive should be activated in the lamination cycle consistent with the digital imaging system employed.
Litho and screen printing will be with us for the foreseeable future. Large runs and specialty films, coatings, colors, specialty inks and other considerations will support their use. And many litho presses are amortized and carry no depreciation cost. But digital printing will continue to grow and will be considered for most new equipment purchases. Knowing why and when digital printing can build your business can allow you to bid on work that is presently out of reach.
About the Author: David Tushie, ICMA standards and technical representative, has had a long and continuing career in the card industry, working for international companies such as DataCard, UbiQ and NBS Technologies. He has master's degrees in engineering and business, holds U.S. and international patents in measurement and card issuance systems and has had several years of involvement with the ANSI, INCITS and ISO Standards process. ICMA is represented at six ISO and ANSI standards meetings through Tushie's standards role within the association.