EcoLabel Sets Standard for Environmentally Intelligent Cards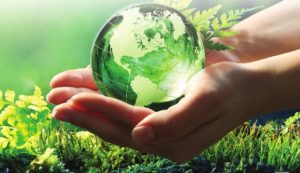 New industry developments in sustainable materials and processes have reached a tipping point in card manufacturing. Consumers' concerns about climate change combined with pressure from investment communities and business leaders demanding sustainable options is ultimately what is driving sustainable initiatives in the card industry.
Referencing several ISO Standards for determining the environmental impact of plastics and applying them specifically to card manufacturing, ICMA's EcoLabel Standard Program offers two levels of assurance:
Declared: Manufacturer registers and declares the card product meets ICMA EcoLabel Standard Program criteria without third-party assessor verification. These cards are "registered."
Verified: Manufacturer registers and provides verification that the card product meets ICMA EcoLabel Standard Program criteria by a recognized third-party assessor. These cards are "certified."
ICMA members are joining the initiative to improve the payment card value chain in support of a greener future. In addition to having a positive impact on the environment and demonstrating a commitment to sustainability, the benefits of enrolling in ICMA's EcoLabel Standard Program include becoming licensed in the program which enables you to use the ICMA EcoLabel logo at the issuer's request on cards that meet the program's criteria, placement of the licensee logo on all manufacturer corporate communications and conveying a "green" commitment to customers through companywide and ICMA public relations efforts.
Seeing the value of an independent third-party assessment of its eco-focused products, CPI Card Group was the first company to join the ICMA EcoLabel Standard Program. CPI's Second WaveTM card, featuring a core made with recovered ocean-bound plastic, is the first card product to be certified through the program. CPI's EarthwiseTM high upcycled content card is currently being reviewed through the same certification process.
"The ICMA EcoLabel Standard Program is an opportunity to express our broader commitment to bringing more eco-focused cards to the market," said Barry Mosteller, director of technical engineering, CPI Card Group. "Being able to obtain an independent third-party assessment verifying that our more eco-focused card products meet the criteria set by the ICMA Ecolabel Standard Program supports CPI's credibility as a provider of high quality eco-focused cards."
To start the application process, manufacturers should review the Indicators for the Environmental Impact of Cards document at ICMA.com. The document defines measurable criteria for assessing the environmental impact of transaction and identification cards. In general, the current ICMA EcoLabel criteria include:
Reduced materials (minimum of 25%)
Recycled content (minimum 25% threshold)
Compostable (municipal and home)
Biobased content (minimum of 40%)
How long does it take to get EcoLabel approval?
"For reduced or recycled material certification, the process is pretty quick," said David Tushie, ICMA standards and technical representative.  "We do have third-party assessors we recommend. There are four of them on the ICMA website to achieve the verified level."
For self-declaration, a card manufacturer has to perform their own calculations and provide documentation that states the product meets the minimum threshold.
For the compostable category, "the most basic requirement is that 90% organic carbon must be converted to carbon dioxide in a period not to exceed 180 days," Tushie said.
The EcoLabel program also allows for registration of bio-based card products using plant-derived plastic materials. This is also a growing segment of the plastic card industry.
CPI opted to have its product certified through an independent third-party assessor recognized by the ICMA. Manufacturers may also choose to register and self-declare that their product meets the criteria set by the ICMA EcoLabel Standard Program. "Registration or certification through the ICMA EcoLabel Standard Program provides added visibility of a manufacturer's more eco-focused products to customers who are familiar with the ICMA," Mosteller said.
For more information on the ICMA EcoLabel Standard Program, visit ICMA.com.