ICMA Announces 2020 Élan Awards of Excellence Winners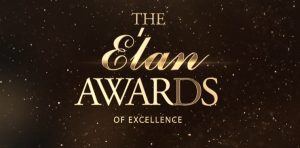 ICMA announced the winners of the prestigious 2020 Élan Awards of Excellence during our association's inaugural virtual event—ICMA Connect: A Global Virtual Forum and Trade Show.
Jeffrey Barnhart, ICMA founder and executive director, revealed the winners at a special virtual ceremony on November 4. "The contest motivates companies to showcase their technological advances, superior manufacturing techniques, new security features and superb design quality," Barnhart said. "The competition also drives innovation within our organizations, ultimately strengthening the entire card industry—making all of us true winners in this acclaimed program."
ICMA would like to thank the 2020 Élan Awards judges: ICMA Standards and Technical Representative David Tushie of Magellan Consulting, Scott Magnacca of Linxx LLC and John Schneiderhan of Klöckner Pentaplast.
The following are the 2020 Élan Awards of Excellence winners and finalists:
Best Supplier/Vendor New Product, Service or Innovation
Winner: Mühlbauer Inc. for their MB ALFRESCO® Protec (liquid coating)
Finalist: Liveo Research Srl for NATURKIND made with 100% recycled PVC core and overlay for MELIA Jardines del Teide
Finalist: Covestro LLC for their Platilon® F - Card (made with novel core material leveraging thermoplastic polyurethane foam for facilitating the embedding of electronic components in a safe and durable way)
 Best Personalization & Fulfillment (P&F) Product, Service or Project
Winner: CPI Card Group for the Oxygen Debit Card Package for Oxygen Bank
Finalist: Burgopak for the Xinja Debit Card Mastercard Packaging Design
Finalist: PLI Card Marketing Solutions for the Popcorn Card n' Carrier for Cinemark
MANUFACTURING EXCELLENCE AWARDS
Loyalty, Promotional and Gift Cards
Winner: Goldpac Limited for the 2019 Siren Series SR Kits for Starbucks (China) Company Limited
Finalist: Valid (USA) for the Walmart U.S. Happy Holiday Snow Globe Card for First Data Corp. (FDC)
Finalist: Valid (USA) for the Target Just Married Card for Stored Value Solutions (SVS)/Target
Best Secure Access ID Card
Winner: Thales for the Wyoming Department of Transportation (WYDOT) Driver License
Finalist: Hengbao Co, Ltd for the Lingyuntong Anniversary Card for Yunfu Lingyunyi Card Technology Co, Ltd
Unique Innovation
Winner is Thales for the American Express Green Reclaimed Ocean Plastic Card for American Express
Finalist: PLI Card Marketing Solutions for the Sustainable Macy's Star EcoFoil Card for Macy's
Finalist: Wuhan Tianyu Information Industry Co., Ltd for the Spring, Summer, Autumn, Winter, We Dream All the Way Card for Industrial and Commercial Bank of China (ICBC)
Best Secure Payment Card
Winner: CPI Card Group for the BMW Credit Card for US Bank/BMW
Finalist: CPI Card Group for the RCI Ocean EMV Card for Barclay's/RCI
Finalist: G+D Mobile Security GmbH for the Fingerprint Card for CRÉDIT AGRICOLE
Best Secure Metal Payment Card Subcategory
Winner: CPI Card Group for PSCU Corporate Card for PSCU
Finalist: CompoSecure L.L.C. for the Morgan Stanley Premier CashPlus Debit MasterCard for Morgan Stanley
Finalist: Giesecke+Devrient (China) Technologies Co., LTD for the Infinite Visa Credit Card of China CITIC Bank for China CITIC Bank
For more information or to submit entries into the 2021 Élan Awards of Excellence program, visit ICMA.com.