Global Card Industry Unites at ICMA Connect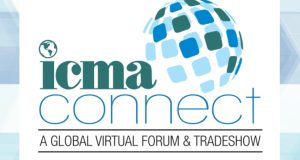 The transaction card business is evolving in new and unexpected ways and on November 4-5 ICMA Connect attendees learned how there is huge potential for growth in our industry.
Throughout the course of ICMA's inaugural virtual event, attendees heard from industry visionaries about the innovations powering card businesses into the future and why the years' ago predictions that cards would be obsolete by now were wrong. ICMA would like to thank Brian Summerhayes, of Barnes International and an ICMA board member, for moderating the European portion of the days' events and Barry Mosteller, of CPI Card Group and ICMA president, for moderating the remainder of the days' events.
ICMA would also like to thank the following presenters:
Joerg Fischer, of Innovations at Bundesdruckerei GmbH, who presented "Quantum Computing's Impact on the Card Industry."
Luca Castellani, international area manager at Liveo Research, who discussed "Microorganisms on the Card's Surface: How to Protect Ourselves."
Ashwini Pandey, director of product management (Global Lead, Sustainable Segment) at G+D, who discussed "Sustainability Trends in the Global Payment Card Market."
Bernard Baumohl, chief global economist at The Economic Outlook Group, who provided the keynote speech—a global economic outlook.
Art Stewart, head of global sales and marketing at IDEX Biometrics," who discussed "Biometric Smart Card: Market Activation Now!"
Barry Mosteller, director of technical engineering at CPI Card Group, who discussed "Marketing the Green Movement in the Card Industry."
David Tushie, ICMA standards and technical representative, who presented "ICMA's EcoLabel Sets the Standard for Environmentally Intelligent Cards."
André Patenge, manager of software engineering at Mühlbauer GmbH, who discussed "Latest Advances in Factory Automation."
Ferdinando Filippone and Mauro Constantini, of IXLA, for presenting "Card Graphics Personalization with Laser and Color."
Cesare Paciello, vice president of events and mobility solutions at HID Global, who discussed, "Smart Credentials Evolution for Public Transport."
Keith Yeates, CEO of Bristol ID Technologies, who moderated a panel discussion featuring Jack Jania, vice president of product management and innovation for secure cards at CPI Card Group; Edith Dangeard, senior manager of business development for identification technologies at HID Global; and David Finn, chief technology officer at HIT Worldwide. The panelists discussed "The Future of the Card Industry: What Will Transpire Over the Next 5-10 Years?"
Denise Stewart, senior product manager at Entrust and Sarah Uwimana, product marketing manager at Entrust, for presenting "Evolution of the Modern Card and the Flexibility and Complexity of Flat Cards."
Alberto Hernandez, senior vice president, sales and marketing – payment and telecom at VALID USA, who discussed "What Has Happened to Transaction Trends as a Result of the Pandemic and How the Changes Will Affect the Card Market."
Tim Wright, vice president of business development, advanced offers at IDEMIA, who discussed "Card Innovation Trends."
Kelsey Tweedly, brand experience manager at Creative Marketing Alliance (CMA), who moderated a panel featuring CMA's Ken Hitchner, director of content strategy; Justin Gaynor, director of web and mobile app development; and Omair Siddiqui, digital strategy specialist. The panelists discussed "Lead Generation Strategies for our Digital World: How to Reach Your Customers Online."
Attendees also had the opportunity to join two roundtable discussions—"The Greening of the Card Industry: How Viable Is It?" or "How Has the Card Industry Changed as a Result of the COVID-19 Era and What Changes Will Remain Moving Forward?"
Throughout the course of both days, attendees could also chat live with their supplier partners and meet new ones. Exhibitors had discussion rooms to present their latest news and products, and attendees could schedule one-on-one appointments.
ICMA would like to thank our sponsor CompoSecure and the following exhibitors.  Their company descriptions are on the pages that follow.
Premier Exhibitors:
Barnes International
Burkle North America
SICPA
Superior Tape and Label
General Exhibitors:
Anomatic
Buskro
CPPC Card Film
Folienwerk
GraphTech U.S.
IBI Armored Services
Smart
Switzer
Exhibitors participated in Rapid Fire Talks during which they had 90 seconds to showcase a product and invite people to their booth.
Jeffrey Barnhart, ICMA founder and executive director, also announced the winners of the 2020 Elan Awards of Excellence during a special ceremony at ICMA Connect.
Thank you to all who joined us at this historic event. We hope you found the programming at ICMA Connect to be very informative and engaging and we hope we have helped you learn new ways to strategically position your company for great success in the years to come.
Save the date for the ICMA 2021 Card Manufacturing and Personalization EXPO taking place May 17-20 in Orlando, Florida. This will be our next opportunity to meet again face to face.  If you'd like to secure an exhibit, be sure to reach out to Diane Webster-Sweeney at dwebster@icma.com.