How to Enhance the Cardholder Experience and Improve Security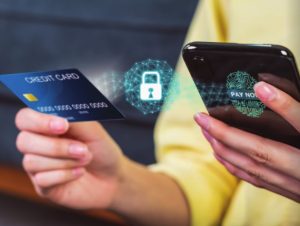 Today, cards matter as much in the digital world as they do in the physical world. There are applicable use cases in traditional credit cards and debit cards, in addition to vouchers and reward cards, which are used to unlock digital services. These use cases are enabled by numerous technologies. They also link a physical card with the digital world. Technologies include magnetic stripes, QR codes, holographic fingerprints and crypto chips to name a few.
Due to the considerable increase in cybercrime, whenever the digital value related to a card is significant, it's essential that this link is secure. An unsecure link leads to financial losses related to card fraud and consumer anxiety. Moreover, it results in inconvenience and loss of trust with issuer brands and the banking system as a whole. According to Cybersecurity Ventures, global cybercrime costs are expected to grow by 15% per year, over the next five years, reaching $10.5 trillion by 2025.
When the global card industry is faced with such a challenge, it has to consider different security options. The cost and complexity of deployment and the lack of consumer engagement in such solutions, due to the poor user experience, decreases adoption. The need of the hour is enabling all card types, including secure cards as well as unsecure cards, with a cost-effective technology to easily integrate with digital use cases. Likewise, it needs to be easy to use.
Previous Technology Disadvantages
For years, the crypto chip was the only technology that securely authenticated a physical card. Equipped with a non-fungible token functionality, which contains separate tokens with valuable information stored in them, a crypto chip can be read by a smartphone.
The downsides of crypto chip technology include:
Cannot be read by every smartphone
High costs
Contains a hidden feature and creates confusion when damaged
Propensity for unintentional readout
Latest Technology Benefits for Card Issuers
There are a range of solutions available for card issuers to consider for security and to enhance the customer experience. However, card issuers have had to make a trade off. Highly secure solutions are very expensive and create a cumbersome user experience.
Card issuers and consumers have an option to deploy a banking grade security solution and provide a favorable user experience for consumers. Authentic Vision's offering, which is based on its Holographic Fingerprint™ technology, provides ease of use and security and eliminates financial exposure for consumers and card issuers. Authentic Vision—a provider of mobile authentication systems—designed its technology to protect brands, products and consumers.
In addition to enabling secure and normal cards to easily link to a digital asset or service, Authentic Vision's technology has the following features:
Can be read by every smartphone, as simple as reading a QR-Code
Cost effective and scalable
Creates confidence in users because it's a visual feature
Prevents unintentional readout
The benefits to card issuers include:
Increased card reach, as it works on all smartphones
Convenient and secure as a crypto chip, at a fraction of current costs
Not affected by chip shortage and can be delivered today in high volumes
Easy-to-use customer experience
Prevents liabilities due to unintentional readout
Prevents sharing of card details, via smartphones, and therefore minimizes fraud and fraud attempts
In conclusion, "Although the digital world is going to become more and more important, physical cards will still matter. There will be an increasing need to connect digital services and assets to physical cards in a very cost efficient and versatile way," said Thomas Weiss, founder & CEO of Authentic Vision.