Metal Card Industry Trends to Watch Out for in 2023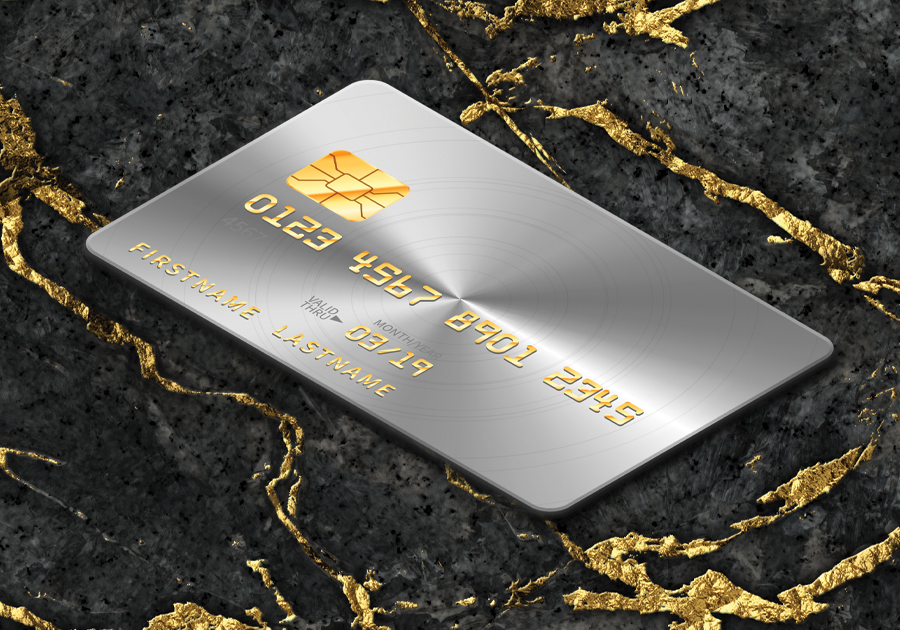 Metal payment cards have become an important tool to help issuers deliver on their goals of increasing customer acquisition and becoming top of wallet.
The audience for metal cards has greatly expanded, beginning with high-net worth individuals and moving to the mass-affluent. Now, metal cards are becoming a highly sought after product for millennial and Gen Z consumers. Accordingly, the metal card market is undergoing continuous growth.
ABI Research reported expectations that annual shipment levels of metal payment cards will grow from 29.6 million units in 2021 to 63.6 million in 2026, a 17% CAGR.
CompoSecure, a pioneer in the design and manufacture of premium financial cards, shipped approximately 30 million metal cards in 2022, up 36% from 2021. The company's metal cards are included in more than 100 card programs globally and eight of the top 10 issuers in the United States. Jon Wilk, CEO at CompoSecure and a member of the International Card Manufacturers Association (ICMA), said that the company's customers are reporting record highs for their metal card programs. Wilk also shared insights on the 2023 trends to watch out for in the metal card industry.
Metal Card Industry Trends
The biggest trends with premium metal cards coming down the pike for 2023 include:
Branded Experiences
Brands are using metal cards as an extension of their luxury experience. Consumers around the world are demanding branded experiences that support and amplify their likes and wants. CompoSecure's financial and fintech clients are incorporating the innovative form factors below as components of a unique value proposition they can deliver to customers:
Disney unveiled the new commemorative Disney 100 Years of Wonder design that is available to new and existing premier Visa cardholders as a metal card design.
Amex launched the Boeing 747 American Express Delta Reserve card limited edition, with 25% metal taken from a retired Delta Boeing 747 aircraft.
Capital One leverages celebrities, such as Taylor Swift (who had a commercial which aired during the Super Bowl), and the recent rebranding of Capital One Spark Travel Elite premium travel business card to the Venture X Business card, highlighting a new design.
Venmo launched its Visa metal credit card that lets you earn cash back, along with the ability to automatically purchase crypto from your Venmo account.
Innovative Technology Customers are demanding innovative technology that differentiates their offering, while also enhancing features and functionality of a payment card, such as incorporating improved security. The payment card technology trends CompoSecure is bringing to market in 2023 comprise:
Dynamic CVV: Now able to add dynamic card verification value (CVV) technology to metal cards, this security feature converts the three-digit CVV code from a static number printed on the back of the card to one on a tiny e-ink screen that refreshes periodically. The cardholder must physically possess the card to have all the necessary information to make a purchase. This technology aims to fight the $32 billion payment card fraud crisis facing the industry.
LED Card: Already in pilot, this card features the issuing bank logo on the face of the card, lighting up with LEDs when a contactless transaction is initiated at the point of sale.
Lux Glass™ Card: A transparent payment card, it is durable enough for heavy use (e.g., it can be dropped, stepped on, sat on, spilled on and forgotten in the laundry, just like other cards), but it also has an elegant look and feel.
Echo Mirror™ Card: A buffed stainless-steel payment card with a mirror-like finish, protecting this card is a newly developed coating, providing scratch-resistant protection to maintain the beauty of the mirror finish. It also features laser and mechanical engraving, offering endless options for clean and crisp customization and personalization.
Arculus™ Secure Authentication: This technology can transform a metal card into a multifunctional device to support both payments and act as a "tap-to-authenticate" hardware key allowing for passwordless and hardware-based multi-factor authentication (MFA). The Arculus Secure Authentication Solution is FIDO2 certified, and CompoSecure has obtained approval by Mastercard and Visa to produce payment cards with authentication capabilities.
Increased Sustainability CompoSecure continues to see a move toward increased sustainability. The company has been proactively pursuing environmentally friendly products for more than 20 years and is now manufacturing card products using stainless steel that contains 65% post-consumer recycled stainless steel. Future of Metal Cards Metal cards have a solid future, as evidenced by the following findings from an independent global survey from Edgar, Dunn & Company and commissioned by CompoSecure:
70% of respondents would select an offer that includes a metal payment card if all rewards and benefits were equal.
61% of millennials said they would leave their bank for one that offers a metal card.
56% of respondents preferred a physical payment card, for in-person purchases, versus a digital wallet or cash.
More Insights on Card Trends For more than 30 years, ICMA has represented the interests of the card manufacturing industry—which includes manufacturers, personalizers, issuers and suppliers—as its leading global association. Throughout the year, ICMA members have the opportunity to share insights and knowledge by giving presentations during ICMA webcasts and events. The association's main event is its annual Card Manufacturing & Personalization EXPO. ICMA also offers regular educational opportunities, including ACE-Manufacturing, ACE-Personalization and ACE-Advanced Technologies training and exams at the ICMA EXPO. ICMA also offers ACE-Commercial training, which provides sales, marketing, customer service and other key personnel at ICMA member companies with the opportunity to learn the fundamentals of card manufacturing. In 2023, ACE-Commercial trainings will take place on August 23 and November 1. Learn more about the benefits of ICMA membership.