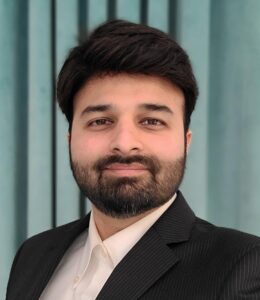 Card personalization and issuance requires technology, precision and efficiency to bring cards to life. In parallel with the underpinnings of Industry 4.0, digital machine intelligence within this segment brings increased efficiency and ROI opportunities to the forefront of smart card manufacturing. The Entrust Production Analytics Solution is a software platform built on delivering this value proposition to card personalization operations through a customizable, real-time, aggregated architecture. This presentation will look more closely at how and why the trend for digital intelligence can leverage powerful real-time analytics to identify trends in productivity, bottlenecks, quality gaps and overall line-balancing. Production analytics continues to drive the next generation of smart manufacturing in card personalization and issuance, bringing enhanced value to operations and business alike.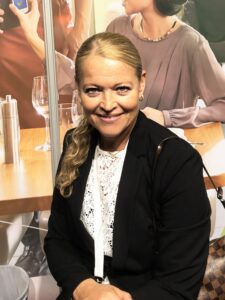 During the last couple of years, the number of digital payment transactions has increased tremendously while users rely increasingly on contactless cards for face-to-face transactions at points of sale. This trend has shifted higher focus to how contactless cards look, how ethical and practical their production has become and how user friendly their usage will be.
The look and feel of contactless payment cards have evolved into a major marketing topic for some issuers with metal cards—LEDs are starting to light up when entered into the contactless field or other design features are being used that make the appearance of cards more attractive for users. These features add exclusivity while using the cards, and thus increase customer stickiness and loyalty to their issuer and to their top-of-wallet card.
Another important aspect is sustainability of payment card products and how to foster the recycling of eco-friendly cards in a homogenous way and how to support the production of recycled PVC.
Another lighthouse for differentiated payment card production is the support of biometric sensor cards, which drastically increase user experience and security levels while fostering social inclusion. A PIN entry will become a thing of the past to secure all transactions—not only high value ones. These cards will also support handicapped and/or elderly user groups and increase user experience during all transactions.
In this presentation, we will discuss how the payment industry can be supported to achieve these three goals without major investments in new equipment and new manufacturing facilities.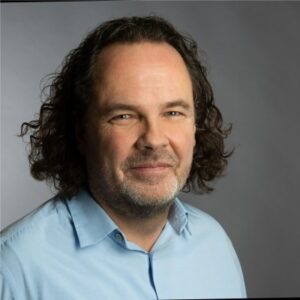 The payment card of today has gone through a long evolution over the past 60 years. It started as a simple plastic card. Then embossing was added, followed by a magnetic stripe; then an integrated contact chip. It evolved into a dual-interface card. Today more than 85% of all payment cards are dual-interface cards made from virgin PVC.
However, the journey has not ended. Future payment cards will be much more diverse than they are today.
The number of issued payment cards is growing, and banks are looking for differentiation. To stay top of the wallet with their customers, issuers are adding visual as well as functional features to their cards.
This presentation will highlight these future trends. It will cover security features like biometrics and dCVx, alternative materials for card bodies as well as features like light and displays. It will cover the current technology as well as deployment status.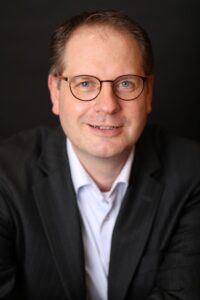 An ongoing challenge in the card industry is to reach the perfect print and durability results at reasonable cost. Composite cards benefit from the best features of each substrate and result in better performing cards at optimized cost. The presentation will highlight the pros and cons of each substrate and the benefits of combining them in different constructions.
Flexible Hybrid Electronics by Roll-to-Roll at Fraunhofer EMFT, Christof Landesberger, Fraunhofer EMFT
This presentation will show technical examples of how electronic systems on flexible film substrates can be prepared by roll-to-roll (R2R) processing. One key element to this is the manufacture of high-resolution copper patterns on Polyimide films. At EMFT, this is realized by a direct write R2R imaging system. This allows the integration of bare die IC devices such as instance micro-controllers. Target use cases are sensor stripes for various physical or chemical parameters that can be attached onto human skin or generally onto curved surfaces.
GreenICT: Research Platform in Germany Toward Greener Electronics, Sabine Scherbaum and Jennifer Goldbrunner, Fraunhofer EMFT
Since last year, the competence center for resource-conscious information and communication technology (Green ICT @ FMD) has been available to industrial partners. Under the criterion of resource efficiency, processes of packaging and interconnection technology as well as demonstrators for the modularization of flexible electronics are developed at EMFT. Comparative life cycle assessments are carried out on metallization processes. Existing processes are examined for resource-saving substitution of materials and processes.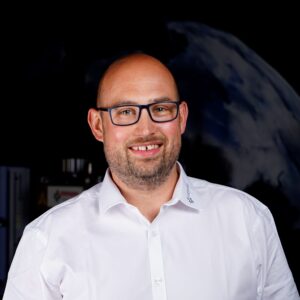 The use of recycled or biobased card materials is increasing rapidly. Despite the undoubted advantages, bonding on these new materials, however, remains a challenge. This presentation delves into innovative ways to bond recycled or biobased card materials sustainably. It highlights mechanical fastening, innovative systems as well as thermoset bonding. At the same time this educational presentation explains and differentiate their eco-friendly advantages, challenges, real-world applications (such as chip module implanting), and the role they play in driving a more sustainable and responsible approach to material usage."
Currently, the payment card market offers a range of "eco-friendly cards" to replace traditional PVC, PC or PET cards, which are typically made from petroleum-based plastics. In our presentation, we will report the recent launch of an entirely plastic-free wooden payment card.
We will provide insights into the design of the card and its material from sustainable and certified sources. And we will also discuss the features and performance of the wood cards, taking into account circular economy principles and composting and recycling approaches. In addition, we will present particularly durable non-payment cards (e.g., employee ID cards, business cards).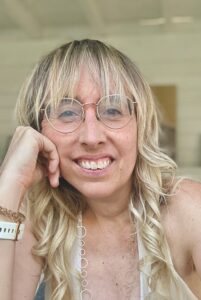 This presentation will focus on changes in the purchasing department and supplier relationships with regard to projects and roadmaps. It will also delve into the new environmental views driving the industry to work together in the same direction. These new perspectives are now considered more when purchasing a new material or qualifying a partner. We will also look at the changing skills needed in company roles and working more cross functionally within the company.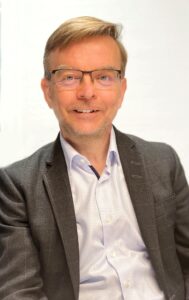 How can we reduce the environmental impact of card payments?
In this presentation Tietoevry discusses the environmental impact of card payments and different means to reduce the impact.
Special focus will be paid on the sustainability of payment cards themselves.
We will cover sustainable card body options, overall card lifecycle management with special focus in circularity as well as cardholder engagement.
Note: Schedule in development and is subject to minor adjustments